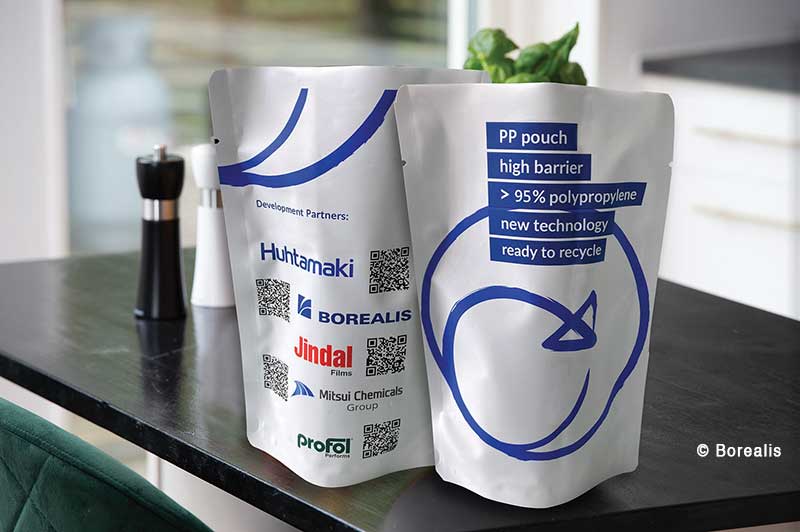 A new monomaterial PP pouch designed for recycling
publié le vendredi 02 juin 2023
Borealis announced at the occasion of the Plastics Recycling Show Europe (PRSE) in May the launch of a new monomaterial pouch containing over 95% PP and designed for recycling. This more sustainable high barrier packaging format offers a range of benefits for the blown and cast film extrusion processes as well as for brand owners and end consumers.
The new pouch meets the Ceflex definition of "fully compatible to mechanical recycling PP." It is thus a cost-saving alternative to conventional pouch formats composed of a greater number of different materials. The solution demonstrates excellent seal strength and hermetic sealing properties thanks to the material solutions and production. These were used in tandem with tie layers contributed by the Mitsui Chemical Group, including polyolefin-based tie resins.
As a global leader in the development and manufacture of specialty BOPP films, Jindal Films contributed to this innovative solution for recyclable packaging. With locations in Europe, America, and China, Profol, known for its innovative cast PP films and lightweight composites, produced the cast films. Huhtamaki Flexible Packaging provides solutions that enhance wellbeing and convenience for consumers around the world, and contributed innovative laminates to the new monomaterial pouch.