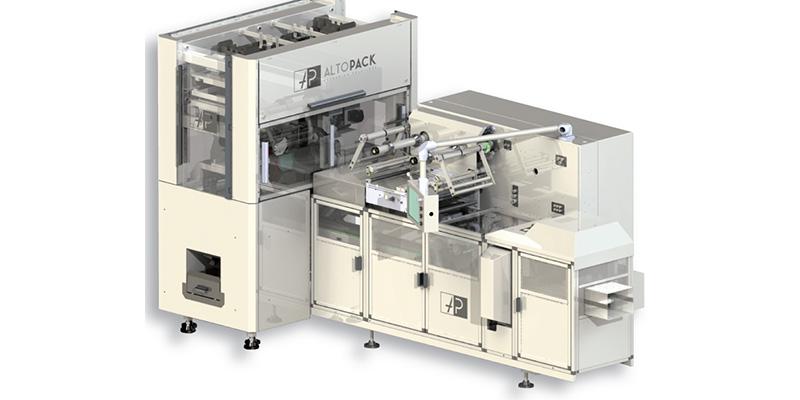 Aesthetics and functionality for long goods pasta bags
publié le mardi 28 février 2023
A double square bottom bag for long goods pasta (linguine, spaghetti, tagliatelle, fettuccine etc.) extremely innovative has been realized using the automatic packaging machine AOD Ultra Altopack: this horizontal machine is the reference point for long goods pasta packaging thank to simplicity, performance, final aesthetic result and sustainability.
The bag made from packaging machine AOD Ultra has an elegant and clean shape which allows it to be displayed like a case even on the edge on the shelf. This kind of bag it's printed on all sides of the package and gives more visibility to: name, product, logo of the brand and nutritional values. The bag has very little visible welds and it's really precise, characteristics deriving from packaging process covered from Altopack patent. Specific welding process takes place via ultrasound and it is tecnologically really advanced. This Altopack patent guarantee fragments absence inside cross welding (Zero Fragment) and a perfectly hermetic close. All these characteristics get it differently in a very important way from all other bags on the market.

Technology developed from Altopack can reduce film quantity for bag increasing therefore number of bags (about +20% compared to the other units on the market). A considerable important datum is that ultrasonic sealing allows an energy saving equal to 75% compared to the more traditional solutions allowing a complete removal of film waste. These characteristics lead to a noticeable reduction of the production costs and energy plus material saving guaranteeing a greater environmental sustainability. Altopack's technological innovation wins also for the following reason: it has been calculated that packaging machine AOD Ultra avoid the release into the environment of approx 100 tons of CO2 per year. Among the companies that use this specific solution for packing their own products we highlight the pasta factory: Panzani in France.