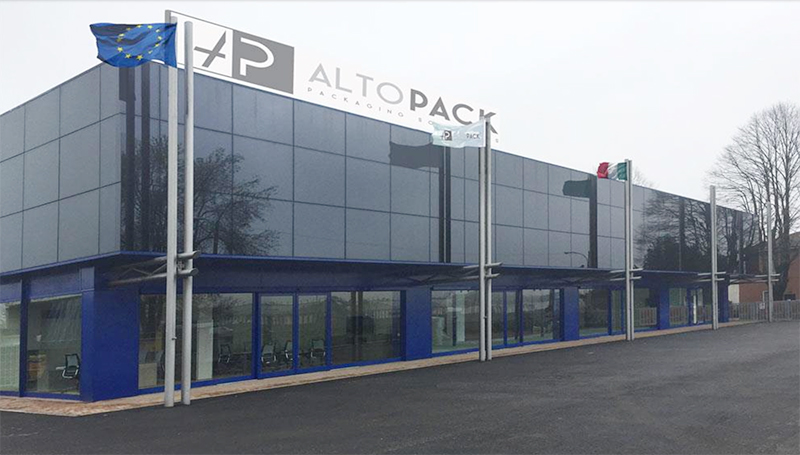 Altopack equips Merec with a new packaging line and case packer
publié le vendredi 17 mars 2023
Three packaging plants, one of which installed during the pandemic: this is what Altopack has done for Merec located in Mozambico, specialized in production and trade of pasta and bakery products. An example of the commitment of Altopack not only for top brands, but also in the emerging markets.
The installation of the first packaging production line has been done in 2012, year in the which the african company Merec commissioned to Altopack three packaging machines "AOD PL" for packing long goods pasta equipped with loading system. AOD is a packaging machine for flow-pack that can achieve – depending on the configuration – 130 bags per minute and it is characterized by a high level of automation and high flexibility. This machine is specifically dedicated for packaging long goods pasta: spaghetti, fettuccine and tagliatelle.
Production target has been so high that Merec, few years later, has commissioned a second production packaging line buying a packaging machine AOD equipped with loading system. In this case the challenge was not only technical: the installation took place during the pandemic Covid-19 and complex problems due to the health emergency have been faced: from the packaging machines load to the installation and commissioning operations. All has been done following the strictest health protocols, making the most of remote technologies: starting from video call till the use of systems for remote assistance. Altopack machines strictly follow Industry 4.0 rules and have advanced systems for remote monitoring and control. Everything was under control and the testing of the line took place on schedule.

The Packaging machine has showed high production targets: no problems of operation and maintenance, so Merec choosed to commission a third packaging line they are now installing, including packaging machines and also case packers. The last one can fill cartons of different size: loading is done from the top with a pick and place system and it is characterized by its small size and compactness.
Merec is not the only african partner of Altopack. The italian company indeed boasts a consolidated porftolio of customers and a large platform of already installed packaging machines: 263 in total in a market that includes also Middle East Area and it's strongly growthing.