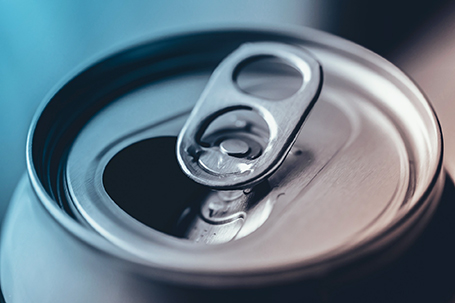 Aluminum cans: Ardagh acquires Hart Print company
publié le vendredi 19 novembre 2021
Ardagh Metal Packaging announced the acquisition of Hart Print, a North-America based innovator in digital printing services to the beverage market – the first company to offer digital printed cans in the North-American market.
Quebec-based Hart Print, founded in 2018, provides flexible digital printing solutions to support superior quality product innovation, from design optimization to fully realized designs. Hart Print's technology effectively combines high speed digital printing with flexible batch sizes, catering for a variety of can dimensions.
More than 75% of new product launches today in the North American beverage market are in cans, as consumer appeal is enhanced by the convenience and sustainability of metal packaging. For brand owners, beverage cans offer compelling performance and versatility, together with unlimited design and brand building opportunities. This initiative enhances AMP's ability to serve fast-growing, emerging customers as they seek to access the market, an area where AMP has led over the years. In addition, it enables AMP to flexibly respond to larger customers' shorter-run requirements, including for new product introductions and targeted promotions.
« This initiative complements our $2bn+ growth investment program across 2021-2024 and further enhances our ability to serve these customers, as well as to work with our larger customers on special launches, promotions and tactical marketing. We look forward to integrating Hart Print into our offering and supporting its growth across our business in the years ahead, » comments Oliver Graham, CEO of Ardagh Metal Packaging.
All rights reserved except agreement written by Emballage Digest or mention of the magazine