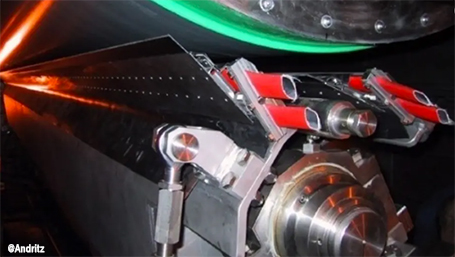 Andritz acquires Bonetti Group in Italy
publié le mercredi 06 juillet 2022
Abonnez-vous à la revue pour lire la suite de l'article
s'abonner
International technology group Andritz has signed an agreement to acquire the Bonetti Group, headquartered in Milan, Italy. Closing of the transaction took place on June 30, 2022. Established in 1923, Bonetti is a global manufacturer and supplier of doctor, creping and coater blades, as well as blade holders, and also provides services for paper machines.
This acquisition extends and strengthens Andritz's aftermarket business and supplements the company's current Paper Machine Service portfolio.
Bonetti is a well-recognized brand in the global paper machine market and known for its high-quality technology products. The company, with around 150 employees, has annual revenue of approximately 25 million euros and operates five production facilities, thereof two in Italy (Lainate, Milan and Cantalupo, Varraze), one location in Sturtevant, Wisconsin, USA, one in Hagen, Germany and one in St. Louis de France, Canada.
Joachim Schönbeck, President & CEO of Andritz: "With Bonetti, we have acquired a high-tech global supplier providing essential services and wear parts to the paper industry. The acquisition fits in perfectly with our long-term strategy to acquire complementary businesses and expand our aftermarket business with its stable source of revenue and earnings."
All rights reserved except agreement written by Emballage Digest or mention of the magazine