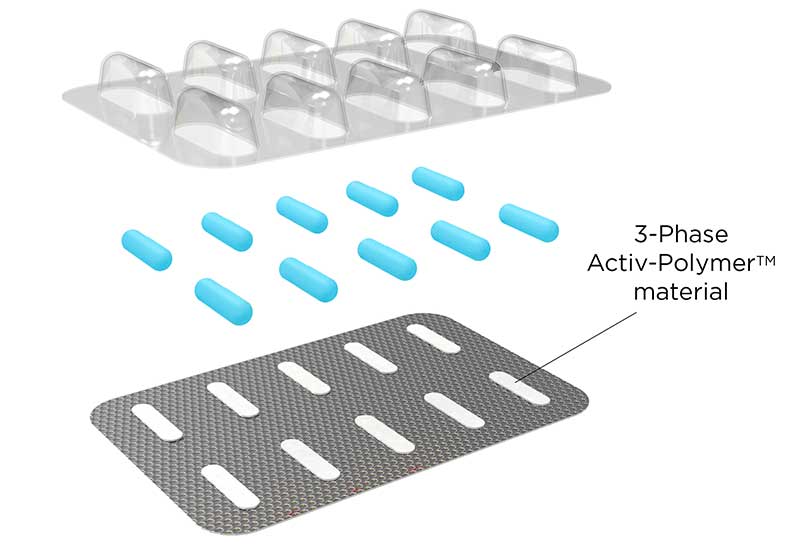 Aptar CSP Technologies bring Activ-Blister™ Technology to Asia-Pacific market
publié le mardi 29 août 2023
Aptar CSP Technologies announces a strategic collaboration with Porton Pharmatech, a subsidiary of Porton Pharma Solutions, a leading global end-to-end CDMO headquartered in China, to bring Activ-Blister™ Solutions to the Asia-Pacific (APAC) region. The move follows successful commercialization and approval of Activ-Blister™ technology with two HIV medications currently marketed in North America and the EMEA region.
This collaboration with Porton provides pharma developers in the APAC region with access to a local development and manufacturing resource for leveraging Aptar CSP's Activ-Blister™ solutions to protect their sensitive drugs. Bringing production of this technology closer to patients and consumers will help mitigate supply chain disruptions and expedite time to market.
"Expanding global manufacturing sites for Activ-Blister™ technology reflects our commitment to delivering global access to innovative active material science solutions for patients and consumers," said Badre Hammond, VP Commercial Operations and GM APAC, Aptar CSP Technologies. "This collaboration with Porton enables us to better serve the regional market for both local production and export business."
"Porton is proud to collaborate with Aptar CSP Technologies to bring the first application of Activ-Blister™ technology to the APAC market," said Donna Deng, Director of Strategic Procurement at Porton Pharmatech. "This partnership highlights Porton's global strategic vision and mission of bringing quality medicine to the public."
Activ-Blister™ Solutions integrates Aptar CSP's proprietary 3-Phase Activ-Polymer™ platform technology into individual blister cavities or in a fishbone blister format to provide bespoke microclimate protection for sensitive drug products. This technology can be customized specifically for the drug developer's formulation to provide a broad spectrum of specific drug protection including moisture adsorption, and oxygen and odor scavenging. The technology can also scavenge volatile organic compounds (VOCs) and emit aromas. Most recently, Aptar CSP leveraged the Activ-Blister™ platform to develop a solution to mitigate risk of mutagenic N-nitrosamine impurity formation and drug degradation.
In order to better serve the Asia Pacific market, Aptar CSP brought local production of Activ-Vial™ technology, the world choice for blood glucose test strip protection, to diabetes patients in the China region early this year. cGMP produced Activ-Vial™ products are now available on site in Guangzhou for commercial launch.