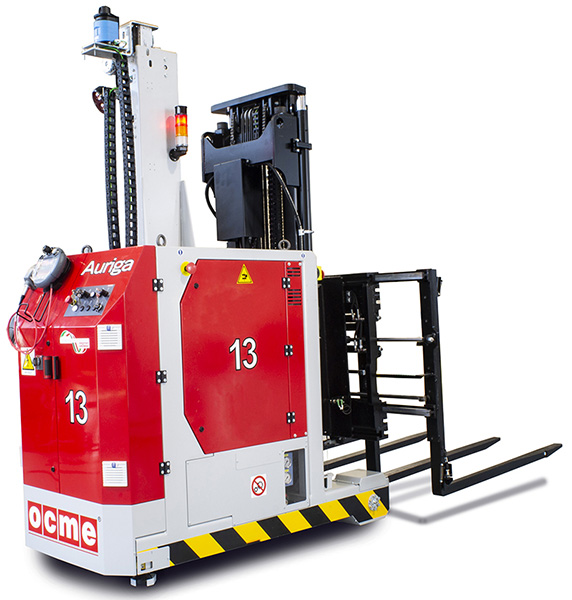 At Pack Expo Chicago, Robopac and OCME will showcase a plenty of innovation
publié le mercredi 19 octobre 2022
At next Pack Expo International in Chicago – USA (23-26 October 2022), Robopac and OCME will exhibit the most innovative, tested and reliable end-of-line packaging solutions that the Group has created to effectively meet the needs of different product sectors.
Among the technologies in the field of Stretch Wrappers, the stand host Robot S7, the flexible, self-propelled stand alone with stretch film and R-Connect technology, in line with all industry 4.0 requirements and ideal for handling products of any size, shape and weight. There is also be Technoplat, for fully automatic pallet wrapping: it is inserted at the end of the wrapping cycle to cut, fix and weld the final part of the film; then there will be Masterwrap HD, a semi-automatic rotating arm wrapping machine, ideal for stabilizing unstable and heavy loads.
Other innovation: the new Orbit R horizontal stretch wrapper with rotating ring, which can be added to integrated work cells or lines and is designed to handle, with speed and efficiency, elongated products such as doors, windows, cabinets, aluminum extrusions and flooring. Directly from US production comes the LT Automatic Stretch Wrapper, the new turntable stretch wrapper which, with its 40 pallets/hour, is a high-level entry level, guaranteeing high performance in terms of speed, reduced dimensions, lower film consumption and greater safety for operators.
Then there are the main packaging solutions: starting with the Prasmatic TC line of case packers, ergonomic, modular, flexible, with fast format changeover and production between 35 and 85 packs per minute. The Sotemapack WA 20, on the other hand, is the solution with compact dimensions for speeds of up to 20 packs/minute and alternating operation, available in various configurations and perfect for handling products such as flexible pouches and rigid envelopes.
These two technologies are then be the subject of live demos: the first is handle trays of various sizes and bottle packaging, while the second is handle rice packs.
Completing the offer at Pack Expo: TopTier palletizers, available with integrated stretch wrapping, and intralogistics solutions by OCME that, with laser-guided LGVs, reduce labor costs and, at the same time, improve production efficiency.