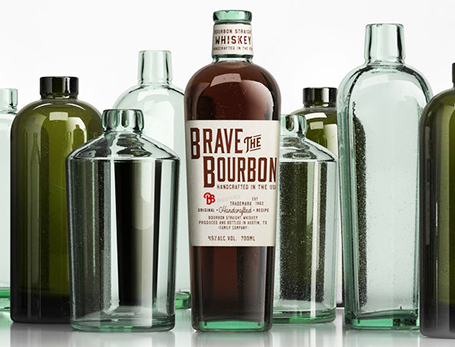 Avery Dennison, Estal and Kurz co-launch a new platform to accelerate innovation in wine and spirits packaging
publié le lundi 20 septembre 2021
Avery Dennison, Estal and Leonhard Kurz are launching Make a Mark, a three-year collaboration initiative for designers, printers and materials providers intended to break new ground in sustainable and innovative wine and spirits packaging, the companies announced today. Make a Mark will kick off at Luxe Pack Monaco with the unveiling of a book featuring bold and provocative concepts by 18 of the world's most creative packaging designers.
Printed in a limited edition of 2,000 copies, the book is the first of several expected in a Make a Mark series, and one of many planned projects aimed at bringing together brands, designers, and materials providers over the next three years.
"We are all more innovative when we collaborate," said Vladimir Tyulpin, Avery Dennison's Market Segment Leader – Wine & Spirits. "And innovation is more essential than ever. The urgent need for sustainable packaging, the new ways COVID-19 is forcing us to shop, and the increasingly crowded playing fields in wine and spirits all demand bold new approaches, from the bottle shape to the label material to the design. Make a Mark was created to kick down the barriers that separate the contributors to wine and spirits packaging and give us more opportunities to collaborate and innovate."
Some of the most awarded packaging design studios on a worldwide basis decided to come on board and be part of the Make a Mark project — Anagrama from Mexico, Boldrini & Ficcardi from Argentina, Butterfly Cannon from United Kingdom, Chad Michael Studio from USA, Denomination from Australia, Dragon Rouge from China, JVD Estudio from Chile, Mark Studio from South Africa, Motherland from Sweden, Pocket Rocket Creative from UK, RitaRivotti from Portugal, Ruska Martín Associates from Germany and Spain, SeriesNemo and Supperstudio from Spain, Servaire & Co and Studio Créa' Design from France, Smith Lumen and Spazio Di Paolo from Italy.
They were asked to develop a wine or spirit brand concept combining sustainability, luxury and innovation. They were free to bring their boldest ideas to life without the usual constraints of costs, tight deadlines, and client requirements.
All rights reserved except agreement written by Emballage Digest or mention of the magazine