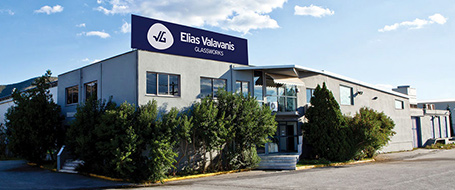 Berlin Packaging continues its acquisition with Elias Valavanis
publié le jeudi 01 juillet 2021
Berlin Packaging announced the acquisition of Elias Valavanis, a supplier of glass packaging for the food and beverage industry. Based in Larissa, Greece, with locations in Bulgaria, Romania, and throughout Greece, Elias Valavanis has been synonymous with glass packaging in the region and is a key supplier of bottles and jars for olive oil, wine, spirits, soft drinks, and water.
Elias Valavanis has long-term relationships with its supplier partners and its 1,500+ customers, who benefit from the company's value-added services, including package structural design, decoration capabilities, and the company's own glass recycling facility.
"Elias Valavanis is the perfect partner for Berlin Packaging as we expand our operations to the Balkans and continue to augment our Mediterranean glass business," said Paolo Recrosio (picture), CEO of Berlin Packaging EMEA. This is the 15th acquisition that Berlin Packaging has completed in Europe since 2016, and its 5th acquisition in Europe during 2021. All employees and locations for this acquisition will be retained.
All rights reserved except agreement written by Emballage Digest or mention of the magazine