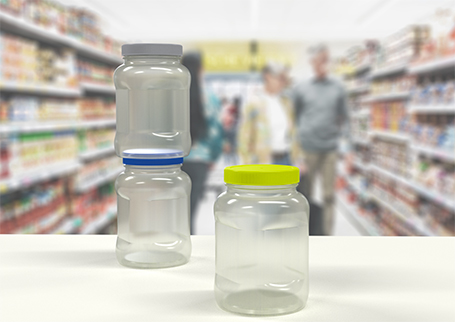 Berry Global launches a new stackable jar
publié le jeudi 06 janvier 2022
A new stackable jar from Berry Global offers a valuable space saving solution on retail shelves, through e-commerce channels and in the home. At the same time, the jar provides excellent consumer convenience, and its effective product protection, reusability and recyclability enhance its environmental profile.
The innovative design of the 500ml Staka jar incorporates a 63mm recess in the base into which the accompanying 63mm cap, also from Berry as part of a complete container and closure solution, fits snugly. This allows the jars to be easily stacked and remain very stable.
The cap itself can be specified in a variety of colors, while the eye-catching 'square round' design of the Staka jar is ideal for labelling or sleeving, creating excellent brand identity and individuality on shelf. For food manufacturers and processors, the wide mouth of the jar ensures easy filling. Its multilayer construction also allows hot filling and delivers effective product protection for an extended shelf life that helps to minimize food waste. The jar provides safe and easy handling for consumers. After use, it is ideal as a storage container and can be recycled where appropriate recycling facilities exist.
This latest design underlines Berry's expertise in devising solutions in line with customer requirements, as John Richardson, General Manager of the Berry Corby facility, explained: "Many of our customers have approached us recently, keen to develop stackable jars for all sorts of products from spices and sauces for our food clients to lubricants in the commercial sector, so we feel confident that there is a need for this design."
All rights reserved except agreement written by Emballage Digest or mention of the magazine