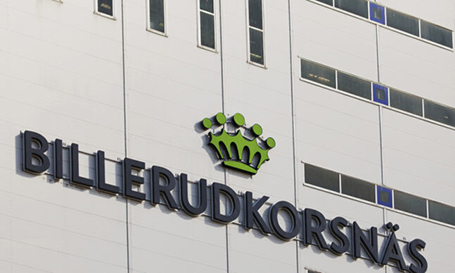 BillerudKorsnäs to acquire Verso to ignite growth in North America
publié le mardi 21 décembre 2021
BillerudKorsnäs has entered into an agreement to acquire Verso for a purchase price of approximately USD 825 million in cash, corresponding to USD 27.00 per share. Verso is a leading producer of coated papers in North America with reported net sales for the last twelve months ended 30 September 2021 of USD 1 264 million and adjusted EBITDA of USD 158 million.
The purchase price corresponds to an enterprise value / adjusted EBITDA multiple of approximately 6x for the last twelve months ended 30 September 2021. The acquisition is expected to close in the second quarter of 2022, subject to the approval of Verso's shareholders as well as the receipt of applicable regulatory approvals and satisfaction of other customary closing conditions.
The acquisition of Verso is in line with BillerudKorsnäs' strategy to drive profitable growth in paperboard, and the ambition to expand into North America. BillerudKorsnäs aims to build one of the most cost-efficient and sustainable paperboard platforms in North America by converting several of Verso's assets into paperboard machines while maintaining its position as quality and cost leader in speciality and coated woodfree paper.
Verso's strategic assets are positioned in a region with abundant and cost-effective fibre supply suitable for production of premium packaging materials. Verso's location also presents favourable export opportunities to both Asia and Europe. Verso will become the platform for BillerudKorsnäs' future expansion in North America and is expected to provide continuous growth opportunities over the next ten years and beyond. The combined company will be one of the largest providers of virgin fibre paper and packaging with a cost and quality advantage.
"The combination of BillerudKorsnäs' expertise in high-quality virgin fibre packaging materials and Verso's attractive assets creates an excellent platform for long-term profitable growth. We will obtain cost-effective production of coated virgin fibre material in the Midwestern United States. We also plan to sequentially transform part of the business into paperboard production while continuing to serve the U.S. customers. Our investments will create new US-based jobs in a growing market and accelerate the transition from plastic-based packaging materials to renewable sources," said Christoph Michalski, President and CEO of BillerudKorsnäs.
All rights reserved except agreement written by Emballage Digest or mention of the magazine