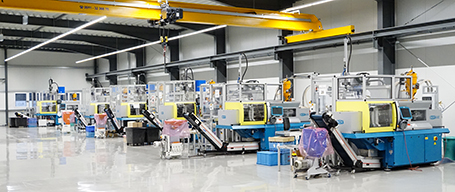 Carlyle to acquire leading global cosmetics packaging company HCP
publié le mercredi 01 juin 2022
Abonnez-vous à la revue pour lire la suite de l'article
s'abonner
Global investment firm, Carlyle today announced it has agreed to acquire a 100% stake in HCP Packaging, specialized in the design, development and manufacture of cosmetic packaging, from funds affiliated with Baring Private Equity Asia (BPEA).
Equity for this transaction will come from affiliates of Carlyle Asia Partners and Carlyle Japan Partners – two of Carlyle's buyout funds in Asia.
Founded in 1960 and headquartered in Shanghai, HCP provides beauty packaging with 10 state-of-the-art production and manufacturing facilities across China, the USA, Mexico and Europe. It works with over 250 leading cosmetics, skincare and fragrance brands including Estée Lauder, L'Oreal and Shiseido. During BPEA's ownership, HCP has experienced transformative growth. With BPEA's support, HCP has become an even stronger primary packaging supplier for both color cosmetics and skincare products with expanded product technology as well as geographical footprint.
Carlyle will leverage its deep sector experience in the consumer and manufacturing industries to support HCP as it continues to scale its operations and grow its customer base globally. Carlyle will also work with HCP to help explore global strategic acquisitions, further strengthen the company's leading R&D capabilities, and facilitate business synergies and alliances for HCP with its global network of portfolio companies in the cosmetics, consumer and manufacturing industries.
The transaction is subject to customary regulatory approvals and is expected to close in Q3 2022.
All rights reserved except agreement written by Emballage Digest or mention of the magazine