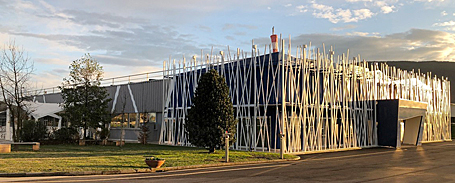 Catalent completes purchase of Bristol-Myers Squibb's facility in Italy
publié le vendredi 10 janvier 2020
Catalent announced the completion of the purchase of Bristol-Myers Squibb's biologics, sterile, and oral solid dose product manufacturing and packaging facility in Anagni, Italy. The 28,000 square-meter (305,000 square-feet) facility has a demonstrated track record in technical transfers and successful commercial product launches.
It offers extensive capabilities in aseptic liquid and powder filling for biologics and sterile products across multiple vial sizes, and comprehensive primary and secondary packaging solutions, including serialization, to support product launches for oral solids, sterile, and biologics products. Catalent has also announced that it plans to make further investments in the site's growth.
"The Anagni facility supplements our European commercial supply capabilities and will integrate well with our existing global early development and clinical supply sites to smooth the transition from development to commercial supply," commented Alessandro Maselli, Catalent's President and Chief Operating Officer. "Anagni provides our European customers with great biologics and oral dose capabilities that can help us reduce time-to-market, simplify tech transfers, and minimize program risk".
As part of the acquisition, Catalent will continue to manufacture the existing Bristol-Myers Squibb product portfolio currently produced at the site.
All rights reserved except agreement written by Emballage Digest or mention of the magazine