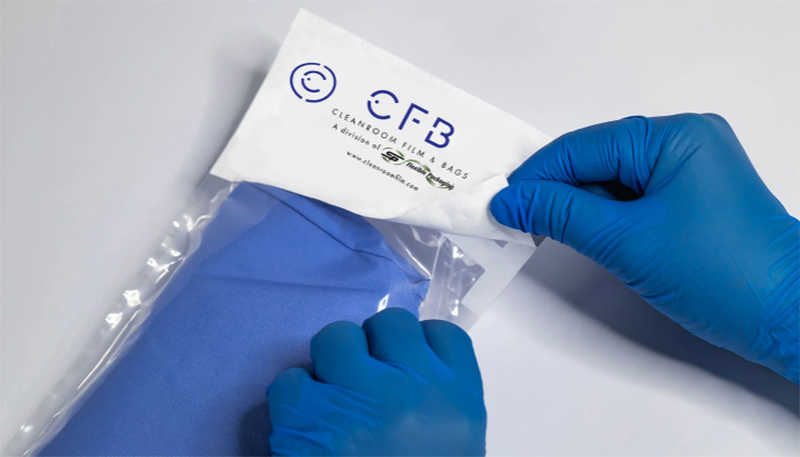 Cleanroom Film & Bags expands offering of customized sterilizable packaging
publié le lundi 03 avril 2023
Cleanroom Film and Bags (CFB), a division of C-P Flexible Packaging, has expanded its offering to include customized Tyvek® sterilizable packaging.
Ideal for medical devices, pharmaceuticals and diagnostic instruments, CFB's sterilizable packaging made with Tyvek® material provides a superior microbial barrier, excellent puncture resistance, and good tear strength. Meeting the highest level of sterilization standards, CFB's Tyvek® sterilizable packaging is compatible with gamma, plasma, autoclave, EtO and steam sterilization methods, and is available in a range of formats including peelable pouches and header bags.
CFB's packaging design capabilities paired with the company's proprietary manufacturing process allows for a high degree of customization to meet the specific requirement of each application. CFB supplies manufacturers of wound care products, implants, inhalers, surgical devices and medical instruments with a reliable source of Tyvek® sterilizable packaging.
"CFB has spent the past 25 years building a reputation as a trusted supplier of medical packaging with superior quality and lead times. This expanded offering allows us to fulfill the ever-increasing demand for Tyvek® sterilizable packaging," said Michael Hoffman, CEO of C-P Flexible Packaging.