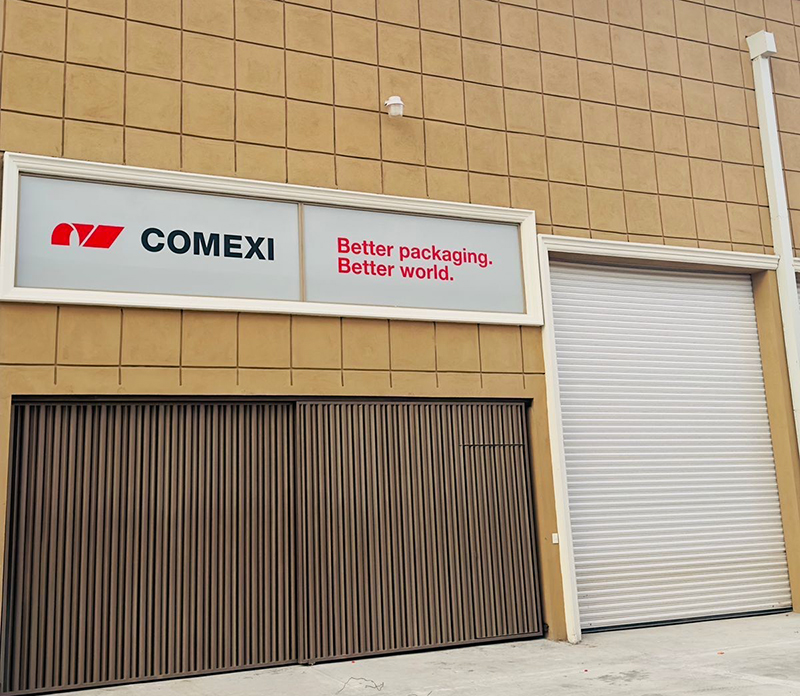 Comexi opens a new hub in Mexico
publié le jeudi 12 octobre 2023
This opening adds to offices in Miami and Bangkok. The hub will serve Mexico, Central America and the Caribbean.
Comexi, expert in machinery solutions for the flexible packaging printing and converting industry, takes a new step in its internationalization strategy and announces the opening of its new service and sales hub in Monterrey, Mexico. The main objective of this strategically located center is to provide service to the company's customers in Mexico, Central America and the Caribbean, especially in terms of after-sales service and spare parts supply. The commitment to customer satisfaction is reflected in this new center, which has a highly trained team of engineers specialized in Comexi machinery, ready to attend any technical consultation, perform preventive and corrective maintenance, as well as provide personalized advice to ensure the maximum equipment performance.
In addition, the Monterrey hub has a fully stocked spare parts warehouse, allowing for quick availability of original spare parts to minimize machine downtime and keep production up and running. Comexi highlights the importance of strengthening its presence in this important region: "The current demanding situation of the global market is increasingly higher. In recent years it has become even more accentuated. For Comexi, moving forward with this new step and investment in such a strategic area is key to being even closer to our customers," states Fran Perez, director of the hub in Mexico.
The ultimate goal of this expansion strategy is to offer customers end-toend solutions for their flexible packaging printing and converting needs. "Our strategy is to further strengthen our closeness to customers. The opening of this center in Mexico to serve Mexico and Central America represents a new milestone in this direction, in a region where we have built long-standing relationships with many of our customers," writes Manel Xifra, the company president. Commitment to excellence and customer satisfaction are two of Comexi's values and this new service and sales hub in Monterrey is another step in that direction.