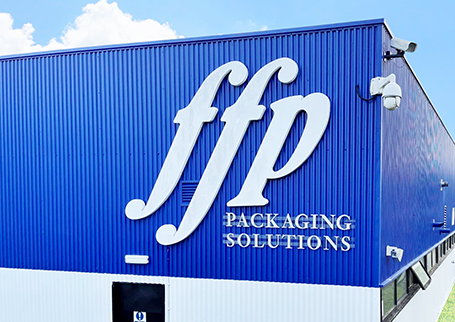 Constantia Flexibles to acquire FFP Packaging Solutions
publié le jeudi 25 août 2022
Abonnez-vous à la revue pour lire la suite de l'article
s'abonner
Constantia Flexibles has signed an agreement to acquire 100 % of FFP Packaging Solutions, a leading player for sustainable, flexible packaging in the consumer market from Northampton, UK. The acquisition earns Constantia Flexibles the first consumer plant in the UK and is an addition to its portfolio.
"The acquisition aligns well with our Vision 2025 growth strategy of investing in competitive businesses with potential for future growth. FFP Packaging Solutions joining the Constantia Flexibles Group will expand our overall market position. Its significant experience and credibility allow for strong relationships across the UK food industry. We will be working with the existing management team to continue driving the revolution of sustainable flexible packaging in the UK and beyond," explains Pim Vervaat (picture), CEO of Constantia Flexibles.
FFP Packaging Solutions is established as a leading innovator in flexible plastic packaging. Founded in 1967, the company is the expert for recyclable laminates offering flow wraps, lidding films, and pre-made pouches already today generates over 80% of its sales in sustainable packaging. FFP Packaging Solutions prevails as a long-term trusted partner for major food brands & UK retailers. With over 100 employees, the business operates from its headquarters in Northampton, UK.
"Sustainable packaging solutions are no longer a trend. They are a must-have. FFP Packaging Solutions figures already show it. And together, we are committed to a circular economy, driving the transformation with more sustainable packaging," specifies Pim Vervaat.
All rights reserved except agreement written by Emballage Digest or mention of the magazine