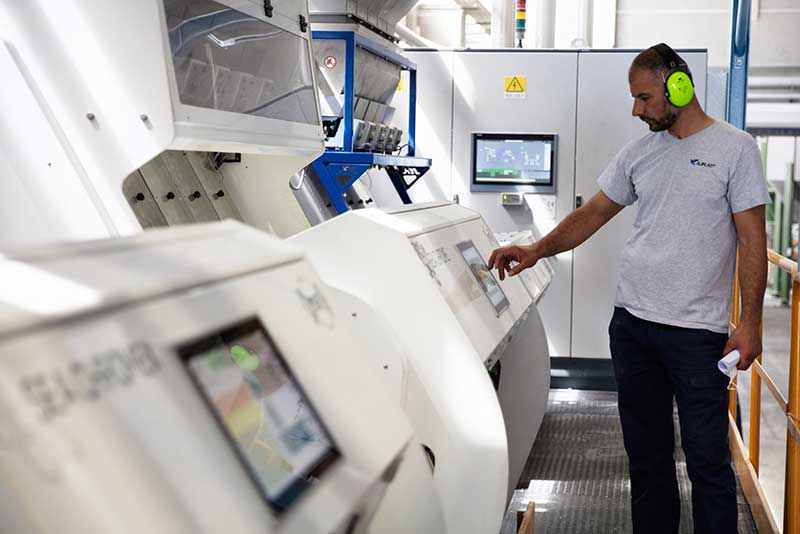 Aliplast's recycled Reload to avoid the impact of the plastic tax
posted Wednesday 13 September 2023
From the beginning of 2023, Spain has been applying a tax that charges 0.45 Euros for each kilogram of non-recycled plastic used in the production of single-use packaging, which will also have a relevant impact on ceramic packaging, such as shrink film. Aliplast, a European leader in plastic recycling, can turn the problem into an opportunity with its Reload products. In the scenario of a fully operational Plastic Tax, using an Aliplast film leads to savings of up to 450 euros per ton compared to the costs incurred when using a 100% virgin product.
The Spanish ceramic district – like the Italian ceramic district – is accustomed to working according to just-in-time principles and makes extensive use of shrink film for packaging tile stocks. This is temporary packaging that is undone and redone during the various stages of product processing, and thus lends itself well to recovery and recycling processes. This is the specialty of Aliplast, an Italian company, part of the multi-utility group Hera, which has more than forty years of know-how in the field of plastic collection and regeneration, as well as an in-depth knowledge of the Iberian market, having been present in Spain with its own plant for more than two decades. The company also has specific expertise on « closed loop » projects: those that involve recovering waste material from the customer, remanufacturing it, and re-marketing it.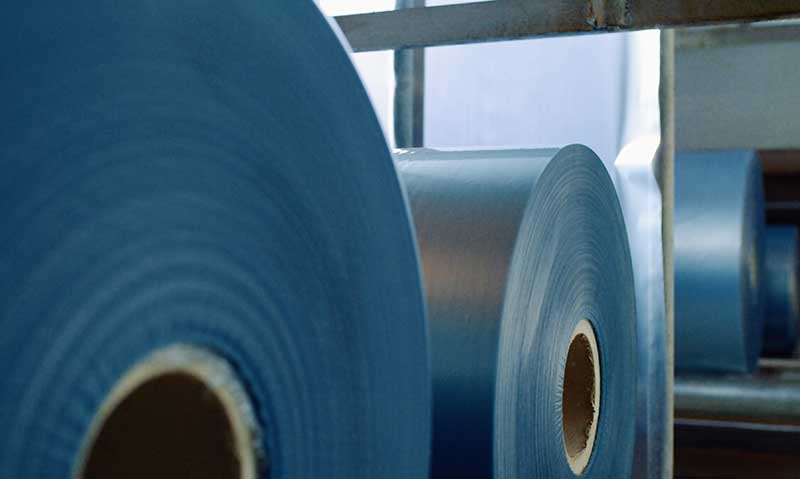 So if the best option is recycling, another choice immediately becomes important: that of using a material that can be effectively recovered and processed and that also boasts high mechanical flexibility and strength. In the specific case of tiles, these are often stored outdoors, exposed to all kinds of weather conditions, and therefore need to be properly protected. For this specific need, Aliplast can offer « Reload » type films, a brand that identifies product lines with an extremely high percentage of recycled material. The value of the Reload brand is tangible: in the case of films, the recycled percentage is more than 80%, while in the case of PET sheets, another product in which Aliplast excels, this value rises to more than 90%. In practice, these materials have already been employed in the field of ceramics for some time in the Italian industrial district, where Aliplast is a leader and serves most of the companies in this industry.
The savings only appl to the recycled plastic portion of the product. In practical terms, the use of Aliplast film, in the case of, for example, a product made from 80% recycled plastic, results in savings of 360 euros per ton compared to the costs of film made entirely from virgin material.In addition to economic savings, regarding LCA (Life Cycle Assessment) conducted by Aliplast, specifically for PE film, the impact of using a product made by Aliplast is just over 1 kg of CO2 equivalent for every kg processed and produced, compared to 3 kg for a virgin plastic film. This means that the Aliplast film is three times less impactful in terms of carbon footprint.