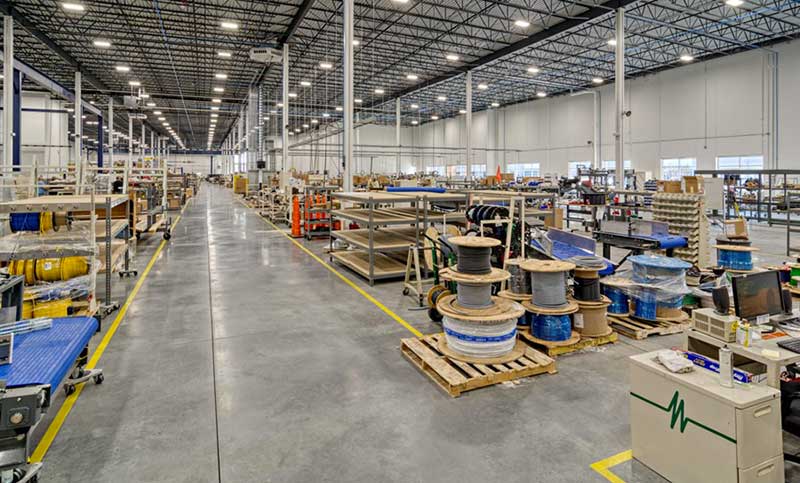 BW Flexible Systems inaugurates its new Minnesota facility
posted Thursday 08 June 2023
Manufacturing location in Brooklyn Park will develop innovative packaging machinery for consumer, pet food, agricultural and industrial product companies around the world.
BW Flexible Systems, BW Packaging's global manufacturer of flexible packaging machinery, host a ribbon-cutting ceremony and tour for customers and media members last May 30, at its new Brooklyn Park manufacturing facility. The site, located at 9360 West Broadway Avenue, Suite 100, was designed to be a workplace, research and development center, and innovative manufacturing facility for the company's Minnesota-based packaging brands, Thiele, Symach and Streamfeeder.
"The Minneapolis area has been home to our Thiele team for decades, and as we continue to grow, we wanted to invest in a facility that meets our space and efficiency needs, while reflecting the pride we have in our team, our community and the customers we serve," said Douglas McGraw, President of BW Flexible Systems. "The machines produced by our Minnesota-based team are recognized worldwide for providing the very best packaging solutions for pet food, animal feed, seeds and grains, and other products."
Previously operating out of another facility in Minneapolis, BW Flexible Systems' 135-plus local team members have moved to the company's new Brooklyn Park site, which is located next to the global headquarters for Accraply, a sister company to BW Flexible Systems and BW Packaging's labeling and sleeving solutions division.
"Our new facility was built in alignment with our vision, 'People Who Care, Flexible Solutions That Perform,'" said Nikki Benson, Site Leader of BW Flexible Systems' Brooklyn Park location. "It's more than just words. When team members and customers walk through these doors, we want them to feel that they're a part of our culture of care. Operationally, we put considerable thought into the facility's flow of materials and information, enabling us to produce higher performing products for our customers in the most time- and cost-efficient manner possible."