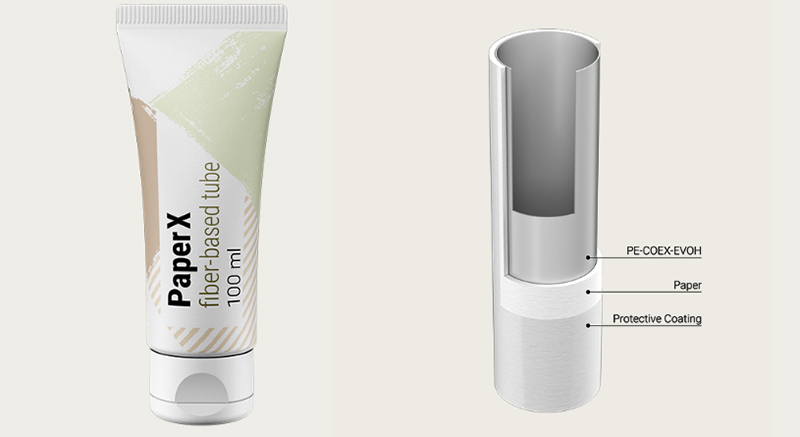 Neopac introduces its new PaperX Tube
posted Friday 31 March 2023
The company Neopac unveils its last sustainable packaging solution: PaperX Tube. With its fiber-based composition, it offers an alternative to plastic tubes, helping attract the next generation of eco-conscious consumers while meeting brand's sustainability goals.
By choosing PaperX Tube, Neopac reports to reduce plastic consumption by 46% compared to traditional COEX tubes. The carbon footprint is also decreased by 24%. Indeed, the tube body is made of 80% paper from FSC-certified forests. The rest is composed of an internal PE-COEX-EVOH layer and an external protective coating. The shoulder is made in PE (snap-on) and the flip-top cap in PP.
With PaperX, brands can rely on a pleasant and smooth texture that is visually appealing during presentation. Its tactile properties offer customers a special experience in-store and at home, making it an ideal option for natural and organic products.
Neopac offers all flexo and digital printing options: virtually unlimited customization and eco-friendliness with instant printing and personalized tubes thanks to variable data. The new generation PaperX makes no compromises: they can be easily filled and sealed on standard tube filling machines.
The tube can be used for natural and organic cosmetics, as for example skincare products, body lotion, or sun protection.