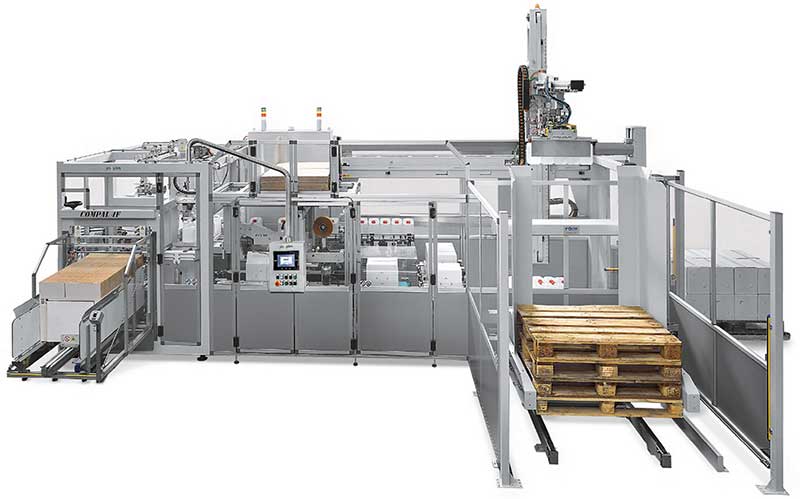 ProSystem unveils a new carton packing and palletising integrated concept
posted Tuesday 05 September 2023
Compal machinery is the new packaging solution: 4 actions in 1 framework developed by ProSystems and showcased during the last interpack Düsserldorf exhibition. Packaging and palletizing and also wrapping in a very compact space.
At ProSystem, the company has developed cutting-edge technology, capable of anticipating the needs of manufacturing companies which are always looking for efficient, safe and compact packaging systems. Compal is the answer, according ProSystem. It restyles the packaging for companies as a result of its 4 in 1 functions, from carton case forming through to palletising.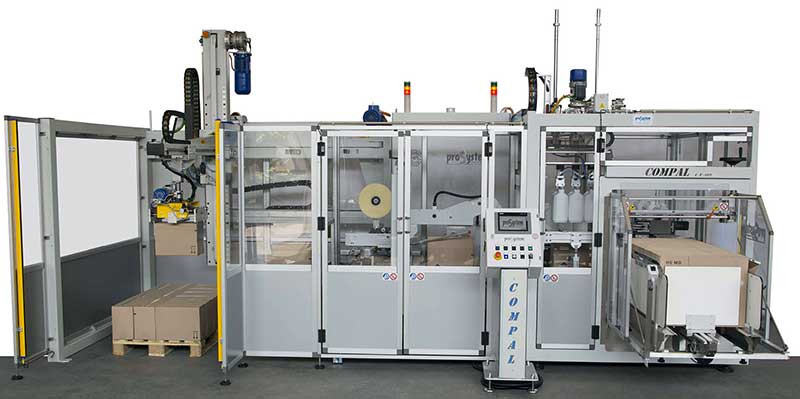 Compal was created under the "Compact Quality" pay-off that has always distinguished ProSystem in the international packaging industry. The machine performs the following functions that are managed through a single touch screen: American carton case forming; carton case picking; carton case closing (with adhesive tape or hot glue); palletisation on pallet and pallet wrapping in option.
Suitable for diverse types of products, Compal can be adapted to the customer's manufacturing line with a modular system. Equipped by a remote support module, it offers an automatic format changeover in only one minute. Central lubrification is available in option and further customization on request.
The compact machine is adapted to work in any sector with different type of products like plastic/glass bottles, triggers, cans, buckets, cartons, sacks…