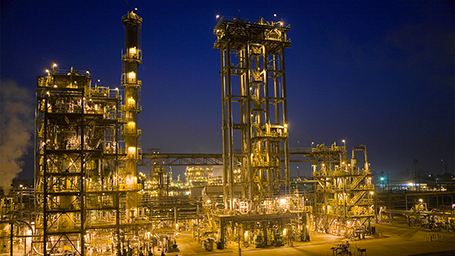 ExxonMobil completes first commercial sale of certified circular polymers
publié le jeudi 17 mars 2022
ExxonMobil has completed its first commercial sale of certified circular polymers, using its Exxtend™ technology for advanced recycling of plastic waste. The purchaser is Berry Global which will use the circular polymers to manufacture containers for high-performance food-grade packaging on a mass balance approach. Exxtend™ advanced recycling technology produces commercial volumes of certified circular polymers for food applications.
ExxonMobil plans to increase its global certified circular polymer capacity to 1 billion pounds per year by 2026. "We are scaling up our advanced recycling capabilities around the world to manufacture more circular products for our customers," said Karen McKee, president of ExxonMobil Chemical Company. "Our Exxtend technology helps us meet the growing demand for certified circular polymers, particularly in food contact applications where plastic products provide key sustainability benefits."
The initial sale of certified circular polymers is based on plastic waste processed at ExxonMobil's advanced recycling facility at its integrated site in Baytown, Texas. The facility began operations in 2021 and has already processed more than 4 million pounds of plastic waste. The operation in Baytown will be among North America's largest advanced plastic waste recycling facilities with a capacity to recycle 30,000 metric tons of plastic waste per year when its expansion is complete later this year.
To meet the growing market demand for certified circular plastics, ExxonMobil plans to increase its annual advanced recycling capacity to 500,000 metric tons, or approximately 1 billion pounds, by year-end 2026 across multiple sites globally.
All rights reserved except agreement written by Emballage Digest or mention of the magazine