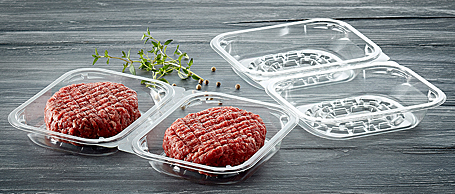 Faerch acquires Sirap food packaging business
publié le lundi 09 novembre 2020
Faerch, supplier of trays for the global food industry and integrated tray recycler, announced the strategic acquisition of the Sirap food packaging business in Italy, Poland and Spain, from Italmobiliare (Italy), and thereby strengthens its PanEuropean footprint.
The acquisition further builds out the company's geographic presence and provides local customers with direct access to Faerch's value added, innovative packaging solutions. The Sirap acquisition accelerates Faerch's circularity agenda and the execution of its sustainability strategy across Europe.
"We have been analysing the Italian market thoroughly over the last few years and are convinced that Sirap's food packaging business represents a perfect fit for Faerch. Our local customers will benefit from an extended product range and our innovative circular packaging solutions," said Lars Gade Hansen, CEO of Faerch Group. "The Polish business perfectly complements our activities in Central Europe and allows us to even better serve our customers in Poland and adjacent countries locally from the modern Inline site", he continued. "The Spanish business strengthens our already strong local presence and opens new opportunities for growth," Lars Gade Hansen added.
The Sirap acquisition comprises three production sites in Italy, one in Poland, one in Spain and close to 1,000 employees." Major investments are planned to make Faerch's circular products like our patented MAPET®II for the Protein sector, CPET for hot-use applications or our unique Evolve by Faerch concept available. Food-to-Go customers across Europe will benefit from Sirap's differentiating offerings providing excellent product presentation and anti-tamper closure systems," he concludes. Sirap Group was founded in 1960 and is the specialist packaging subsidiary of Italmobiliare, an Italian holding company, listed on the Milan stock exchange. The Sirap businesses in the UK, Germany and France as well as the Austrian-based trading business Petruzalek are not part of the transaction and will remain with Italmobiliare. The transaction is expected to close within three months, subject to customary closing conditions and regulatory approval.
All rights reserved except agreement written by Emballage Digest or mention of the magazine