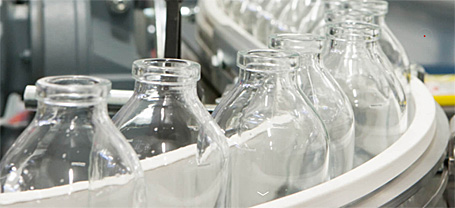 Glass molded vials: new partnership between Stevanato Group and Bormioli Pharma
publié le jeudi 06 février 2020
Stevanato Group, through Ompi, its specialist in glass primary packaging for the pharmaceutical industry, and Bormioli Pharma announce today a collaboration agreement. The agreement will enable biopharma customers, contract filling organizations, and research laboratories to receive Bormioli Pharma's proprietary primary containers in Ompi's industry-recognized EZ-fill® secondary packaging configuration.
Bormioli Pharma glass vials supplied in Ompi's packaging configurations can be processed into existing fill-finish lines. EZ-fill® secondary packaging is designed to mitigate the risk of breakages, cosmetic issues, and particulate generation. It is the ideal solution from lab-scale manual filling up to the traditional filling process, allowing to accelerate the commercialization of pharmaceutical and biologics.
Andrea Sentimenti, Marketing&Innovation Manager at Bormioli Pharma said: "The agreement with Stevanato Group is one more step forward in this direction and allows us to combine the high quality of our parenteral vials with the reliability of EZ-fill® technology. The result is a premium packaging solution for parenteral drugs, engineered to overcome the challenges of the most demanding injectables".
All rights reserved except agreement written by Emballage Digest or mention of the magazine