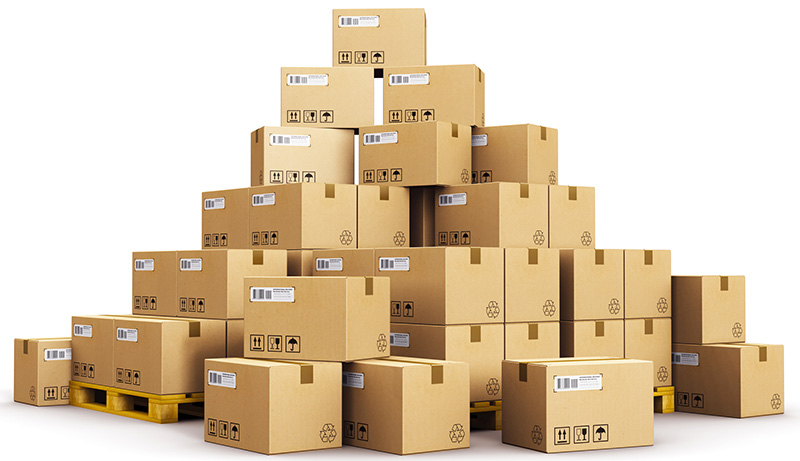 Herma launches new label stock for enhanced recycling
publié le lundi 02 janvier 2023
With a view to optimizing the recycling of board and paper, Herma has responded to this finding by developing a new range of adhesives and corresponding self-adhesive materials. The distinguishing feature of the logistics and other labels produced with the new label stock is that contamination caused by the adhesive during recycling is practically ruled out. The company has now successfully completed the certification procedure of the research institute PTS for five self-adhesive materials – label materials including the adhesive. The only condition imposed by the PTS certificates is that the mass of the label stock cannot exceed 25% of the total mass of the box.
"In view of the light weight of a label, compared to the weight of the box to which it is applied, this condition will most likely be satisfied in every instance," says Dr. Stefan Kissling, who oversees the development of adhesives and special coatings in Herma's Self-adhesive Materials division. "It was important for us to obtain certification not only for the adhesives, but also for the finished materials – the label stock. This end-to-end certification best reflects the products' practical application. To our knowledge, Herma is currently the only company in the industry to offer label stock certified in this way." For three of the four new adhesives, the multi-layer technology pioneered by the company held the key to success.
The new adhesive 72Bpt is being used in combination with two light-weight coated papers, namely HERMAwhite super (grade 240) and HERMAextracoat (grade 242). Each of these variants is characterised by good initial tack and is therefore ideal for labelling cardboard boxes. For laser labels on sheets, as frequently used in shipping applications, the group has developed label stock consisting of the new adhesive 72Apc and HERMAlaser sheet (grade 135). For optimising the recycling of board and paper, Herma is now offering a solution, likewise certified by PTS, in the thermal label segment as well. It is a self-adhesive material that combines the new adhesive 72Eps with HERMAtherm nature (grade 900) and is the first of its kind to dispense with chemical developers. Type 72Eps also shows good adhesion even at low temperatures and is suitable for use with very fast labelling lines as well. The fifth of the PTS-certified materials is a universal variant for diverse applications consisting of the new single-layer adhesive 72C and the label material HERMAwhite (grade 601). Its glazed surface gives rise to excellent print quality with conventional printing methods. It is also highly compatible with both laser and thermal transfer printing.
"Our five new PTS-certified self-adhesive materials cover practically every application that arises in the cardboard and folding box labelling segment," comments Dr. Stefan Kissling. "Label printers and users are sure to find a suitable solution, no matter what the task, that will enable them to achieve further improvements in box recycling and thus the closed-loop material cycle."