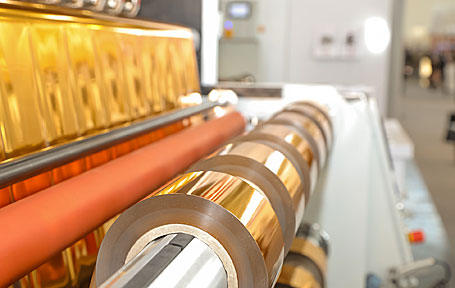 ICE Europe prepares its next 2021 edition to converting industry
publié le mardi 07 avril 2020
From 9 to 11 March 2021, the international converting industry will gather at the Munich Trade Fair Centre in Germany for the 12th edition of ICE Europe, the sales and marketing platform for converting technologies in modern manufacturing.
The previous show in 2019 saw a number of 463 exhibitors from 25 countries, presenting their latest innovations in converting technology for paper, film, foil, nonwovens, and other web-based materials and attracted a total of 7,150 trade visitors from 75 countries, with high-level representatives from key industry sectors such as packaging, printing, plastics, textiles and nonwovens, paper, engineering, chemical, medical and pharma, automotive, aviation, food, and electronics.
Over three days, exhibitors will meet project leaders, system integrators, engineers and buyers from the entire value chain of product converting in manufacturing, covering a broad spectrum of industries and markets. Around 90% of ICE Europe visitors are in the position to influence or make purchasing decisions; every third visitor comes with definite investment plans. According to show surveys, visitors where particularly interested in their technical solutions for coating and laminating, slitting and rewinding, special converting materials, flexographic and rotogravure printing, quality control and measurement, drying and curing, special films and extrusion.
As in previous years, CCE International, Europe's only tailor-made exhibition for the corrugated and folding carton industry, will again be co-located with ICE Europe at the Munich Trade Fair Centre. CCE International showcases the entire production and processing chain of corrugated and folding carton.
For the first time, InPrint Munich, the International Exhibition of Print Technology for Industrial Manufacturing, will join the co-location. InPrint Munich showcases smart print tech solutions ready to be integrated into industrial production processes, with a visitorship of nearly 3,000 industry professionals and a popular 3-day conference.
The combination of three dedicated trade events evolving around converting and printing in the manufacturing process creates a multifaceted experience with increased opportunities and synergies for both exhibitors and visitors.
All rights reserved except agreement written by Emballage Digest or mention of the magazine