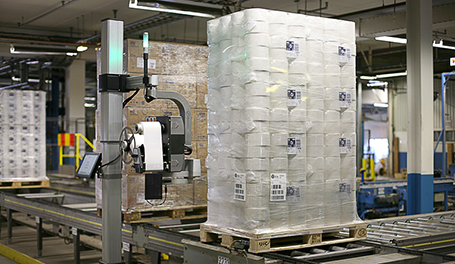 ILS celebrates its 20th anniversary
publié le jeudi 24 mars 2022
Print and apply labelling specialist Industrial Labelling Systems (ILS) is celebrating its twentieth anniversary in 2022. Its wide portfolio of products includes pallet labellers, outer case and tray labellers, large character inkjet marking, and barcode inspection and validation systems for food and drink, pharmaceutical and healthcare, automotive, e-commerce and logistics industries.
From its original small office in Rochdale, ILS now operates from an 11,000sq ft facility in Middleton, near Manchester. As well as the company's extensive UK customer base, which features leading names such as ASOS and Adidas, sales have extended across the world to Europe, the USA, South Africa and Australasia.
Central to ILS's success has been the ability to deliver customised solutions to meet the individual requirements of each client. Alongside its wide range of machines, ILS's in-house label manufacturing facility produces plain white label stock and LPN (license plate number) labels for the fashion industry. Together with the availability of consumables such as ink and thermal transfer ribbons, this provides a single-source supply for customers' print and labelling requirements.
Most recently ILS has enjoyed great success with its FlexWipe pallet labelling system, the first machine of its kind that is capable of operating in sub-zero temperatures down to -28oC as standard without the need for insulation or heating cabinet.
All rights reserved except agreement written by Emballage Digest or mention of the magazine