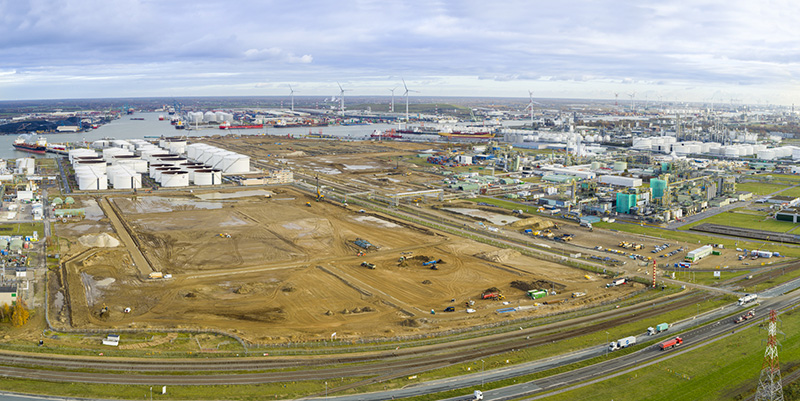 Ineos secures €3.5 billion financing its cracker Project One in Europe
publié le vendredi 24 février 2023
Ineos Olefins Belgium has announced it has raised €3.5 billion to support the construction and operation of the most environmentally sustainable cracker in Europe. This is the largest investment in the European chemical sector for a generation. The plant will have the lowest carbon footprint in Europe, three times lower than the average European steam cracker, and less than half that of the 10% best performers in Europe.
"This is an incredibly important moment for Ineos. Our ethane cracker will set new environmental standards for Europe as well as help revitalize the whole of the European chemical industry," said Jason Meers, CFO Ineos Project One. The plant also has the capability of operating entirely with low carbon hydrogen as well as room for a carbon capture facility and future electric furnaces.
Supported by 21 commercial banks, the deal validates the strong commercial rationale of the project and its leading environmental characteristics. The debt will be drawn in stages to support the spend profile of the project through to completion. It comprises €1.5 billion of uncovered debt, €1.2 billion of covered facilities from export credit agencies UKEF, Cesce and SACE; and an €800 million covered tranche of which up to €500 million is guaranteed by Gigarant (a vehicle of the Flemish Government that provides loan guarantees).