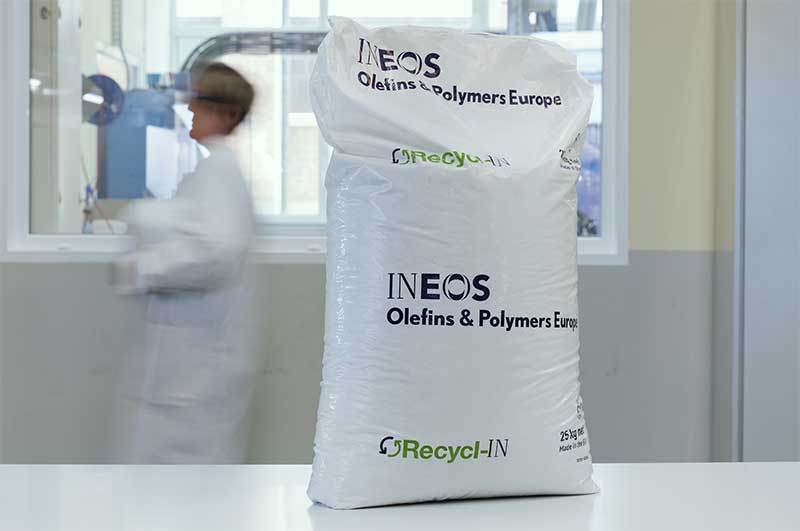 Ineos unveils its recyclable flexible packaging film with more than 50% PCR
publié le vendredi 19 mai 2023
Ineos has announced a world first as it has produced ultra-thin, rigid film used for recyclable flexible packaging products made from more than 50% recycled plastic. It is the first time such a high proportion of recycled waste plastic has been used in packaging products, declares the company.
Ineos' polymer know-how and Hosakawa Alpine's state of the art Machine-Direction Orientation (MDO) technology have come together to process Recycl-IN resins containing more than 50% recycled plastic to make polyethylene film. This new film will be used to manufacture recyclable single polymer flexible packaging products that replace difficult-to-recycle multimaterial packaging products. The Ineos Recycl-IN product range compounds recycled plastic waste with highly engineered new resins. It helps converters and brand owners retain the high quality of their products while increasing recycled content.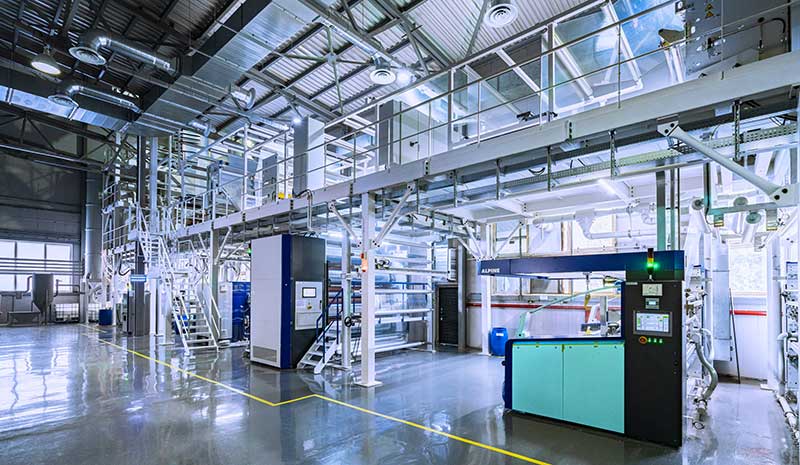 The announcement follows Ineos' investment in a new Hosakawa Alpine MDO film line to develop flexible packaging films made from a single polymer family. This approach increases the recyclability of plastic packaging. Products such as stand-up pouches already provide a convenient, low carbon solution for transporting every-day goods. This further development will ensure that packaging can be manufactured from raw materials containing a high percentage of recycled plastic waste and be recyclable in the future.
The success of this demonstration shows that Recycl-IN can be applied to demanding film extrusion applications such as MDO polyethylene. It enables advanced technical film applications to use mechanically recycled polyethylene. The combination of Recycl-IN resins and this leading technology will enable Ineos to make a unique contribution to the development of a circular economy for these products.
Recycl-IN resins are also certified as providing a reduction in carbon emissions of between 25 and 50% when compared to the use of virgin feedstocks.