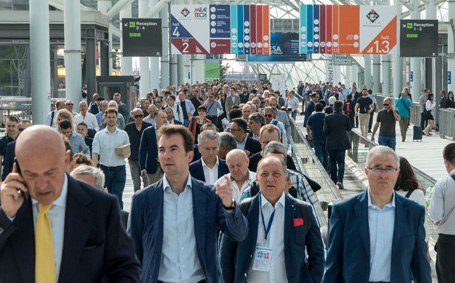 IPACK IMA rescheduled to 2022
publié le jeudi 25 juin 2020
To give voice to their customer needs and reach out companies' requirements, IPACK-IMA is rescheduled from May 3rd to 6th, 2022. "The decision to reschedule our event, IPACK-IMA, was not easy, comments Rossano Bozzi, CEO of Ipack Ima srl, but after careful evaluations and insights we preferred to give priority to the needs of our exhibitors and visitors who are currently engaged, and we expect they are still for many months, in the management of a very tricky period". IPACK IMA will be held at the same time as ALL4PRINT and INTRALOGISTICA ITALIA.
MEAT-TECH, the Ipack Ima trade show specialized in solutions for meat products and ready meals industry, will take place, simultaneously with TuttoFood, from May 17th to 20th, 2021. The choice of contemporaneity with TuttoFood – the international exhibition dedicated to food product, with 3,079 exhibitors and 82,551 visitors in the latest edition – lays the foundations for a unique project in the European panorama for the food chain, which opens up new opportunities.
Milan is preparing to welcome the international excellence of processing & packaging again, with trade fair platforms designed and conceived with the industry, capable of promoting new networking opportunities, meetings between producers and buyers, developing ideas and new projects in a « human-to-human » logic.
All rights reserved except agreement written by Emballage Digest or mention of the magazine