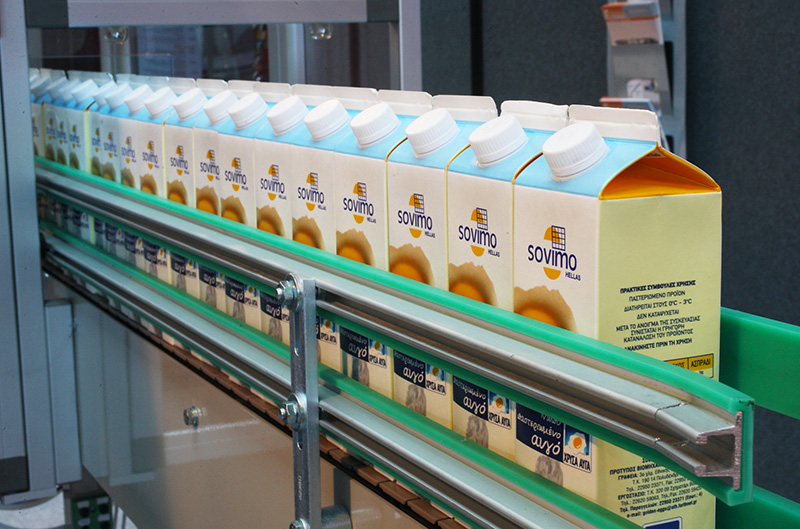 Italian packaging machinery industry: 2022 revenues remain stable despite component supply delays
publié le mercredi 21 décembre 2022
The Italian packaging machinery manufacturers' total turnover remains stable at around €8 billion. According to preliminary figures compiled by the MECS – Ucima (Italian Packaging Machinery Manufacturers' Association) Research Centre, the sector reported overall revenues of €7.986 million in 2022, 3% down on 2021. This figure is slightly higher than the result for the pandemic year 2020 and slightly lower than that of 2019.
Domestic sales grew by 1.3% to €1.800 million, while exports, which remain the industry's primary source of revenue, fell by 4.3% to €6.186 million.
However, the numbers need to be seen within the geopolitical context of the last 12 months. Following the first warning signs that emerged in the summer of 2021, delays in component deliveries hampered Italian companies' operations throughout the entire year, preventing them from completing machines and fulfilling orders. Increases in raw material, energy and transport costs also had a significant impact, while the outbreak of the war between Russia and Ukraine in February caused yet more problems.
However, the fact that the sector has already received 7.5 months' worth of orders shows that it is in a good state of health despite the many obstacles it has encountered during the post-pandemic recovery period.
"The scenario we had been fearing a year ago has unfortunately come to pass," says Ucima's chairman Riccardo Cavanna. "We continue to receive orders from all over the world, but our delivery rates have slowed dramatically due to the notorious problem of component shortages. A number of developing regions are becoming increasingly interested in our technologies but we will need to regain our former levels of performance if we are to offer a rapid response. I hope that the EU decisions on energy will soon bring some respite to Italian industry and that more will be done at a national level to continue to support investments in Industry 4.0 technologies."
Cavanna also discussed the new packaging rules proposed by the European Union, which prioritise reuse over recycling. "We are far from convinced by the new rules, but we will play our part," he said. "We have developed complete recycling technologies for packaging and have always played a leading role in steering the supply chain towards a circular economy model, contributing to the development of an Italian approach to the circular economy that is one of our country's virtues. We are now also ready to move forward with the policy of reuse in keeping with our role as one of the world's technology leaders. We will address environmental issues seriously, concretely and without any ideological bias, starting out from an LCA analysis of all materials and life cycles in the awareness that it is only through rational, scientific analysis that we can truly improve the health of the planet."