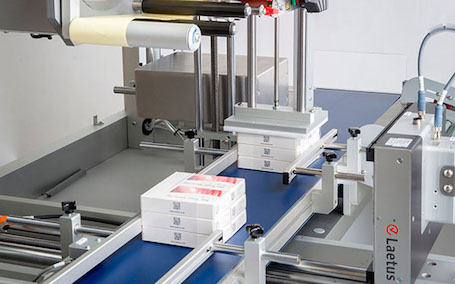 Kezzler and Laetus announce new strategic partnership
publié le lundi 08 février 2021
Kezzler, the world leading cloud-based traceability platform, and Laetus, a leader in inline quality control and track & trace systems, today announced the signing of a new partnership agreement. The partnership enables both parties to jointly offer an end-to-end solution for product serialization and traceability across the whole supply chain, from manufacturing to the end consumer experience.
With a combined 65 years of expertise, Kezzler and Laetus are able to deliver a seamless solution with one service level agreement and one support organization with a global reach.
Prior to the agreement, both companies designed, tested and implemented an integration layer between Laetus' unified platform (UP) for track & trace applications and Kezzler's cloud-based enterprise platform for product digitization and traceability. The proven integration, based upon standard GS1 EPCIS messages, enables the partnership to provide a holistic solution to manufacturers in non-pharma industries. Under the agreement, the Kezzler platform will provide solutions covering L4 and L5 track & trace requirements while Laetus will focus on hardware and software for inline quality control systems and L1-L3 track & trace systems.
This unique industrial solution, based on proven technologies and decades of customer experience, offers brands secure end-to-end visibility of their global supply chains. In addition, improved product traceability delivers increased brand protection against threats such as counterfeit goods, while enhanced consumer engagement experiences build consumer trust and loyalty.
This new partnership opens up new advantageous opportunities for both partners to support their customers in successfully mastering not only the challenges of product traceability, but also the data handling throughout the entire supply chain.
All rights reserved except agreement written by Emballage Digest or mention of the magazine