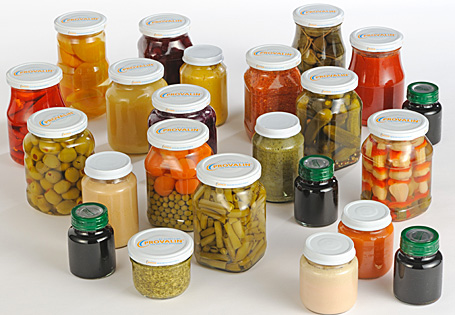 Laoganma changes to PVC-free closures
publié le jeudi 20 février 2020
Laoganma manufactures the most popular chili sauces in China. But not only in China: these products are also exported to the USA, Australia and more than 30 other countries around the world. The company produces and seals no fewer than 1.3 million bottles per day and currently employs more than 4,000 people.
"Food safety, premium quality and sustainability are the key terms" in the corporate philosophy "which we value most", claims the company on its website. Hence the decision to change over entirely to Provalin®.
Not least due to the corresponding EU guidelines (incl. EU 10/2011 and PIM), Provalin® was developed by Actega, tested and refined around ten years ago, gradually reaching market maturity as of 2010, and has been a commercial product since 2011. Meanwhile, the Provalin® family has grown to include a variety of models in compliance with various contents and filling processes (e.g. for the cold chain, for oily ingredients, for sterilization and pasteurization, for P/T caps etc.). Now accounting for more than one billion seals a year in the European market, there is no alternative to this PVC-free solution which will also continue to gain additional market share in the future.
After the PVC-free sealing ring has very successfully asserted itself in glass jar lids in Europe, it is now enjoying increased demand on the Asian market. Following extensive tests, some of the major filling facilities and food producers have opted for Provalin® as a compound which is free of PVC and phthalates.
There are two reasons why filling companies and food producers on the Asian market are also gradually starting to use PVC-free sealing materials: for one thing, food producers are subject to a special "recycling" tax levied by the EPA (Environmental Protection Administration) in Taiwan if they use PVC in their packaging. Secondly, these countries want to export to the European market where strict statutory guidelines need to be observed in terms of the composition of sealing materials, their properties and migration into contents (EU Regulation 10/2011, the so-called PIM). For exporting companies in particular, it is vital that they meet the regulations which apply here. Besides, Provalin® is the only possible choice where there is a demand for PVC-free solutions as there is no other adequate one available.
All rights reserved except agreement written by Emballage Digest or mention of the magazine