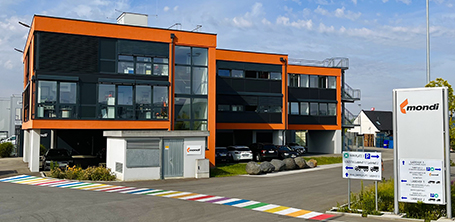 Mondi expands capacity in sustainable pet food packaging solutions
publié le jeudi 21 juillet 2022
Abonnez-vous à la revue pour lire la suite de l'article
s'abonner
Mondi is investing nearly €65 million in three Consumer Flexibles packaging plants in Europe in order to meet growing customer demand for sustainable pet food packaging solutions.
The European pet food market has grown significantly in recent years, driven by a consistent rise in pet ownership. This trend increased during the COVID-19 pandemic and is expected to continue for many years to come (1). This project is part of Mondi's previously announced €1 billion expansionary capital investment program to accelerate growth in sustainable packaging and will further strengthen its leading position in the pet food packaging market.
Work has already started at Mondi Korneuburg (Austria) and includes investments in new, state-of-the-art machinery and equipment as well as an expanded production area. These changes will lead to a capacity increase, solidifying the site's position as a market leader in pre-made retort stand-up pouches for wet pet food.
The group is also investing in new, advanced machinery at Mondi Halle and Mondi Steinfeld in Germany, to increase production capacity of sustainable pre-made bag solutions for pet food, as well as home and personal care. This will enable future growth and support customers to switch from multi-layer, non-recyclable packaging to more sustainable alternatives such as mono-material recyclable stand-up pouches and paper-based pre-made bags.
(1) Wet pet food demand estimated to grow 5% a year between 2020 and 2025 according to Wood Mackenzie 2020 (PCI).
All rights reserved except agreement written by Emballage Digest or mention of the magazine