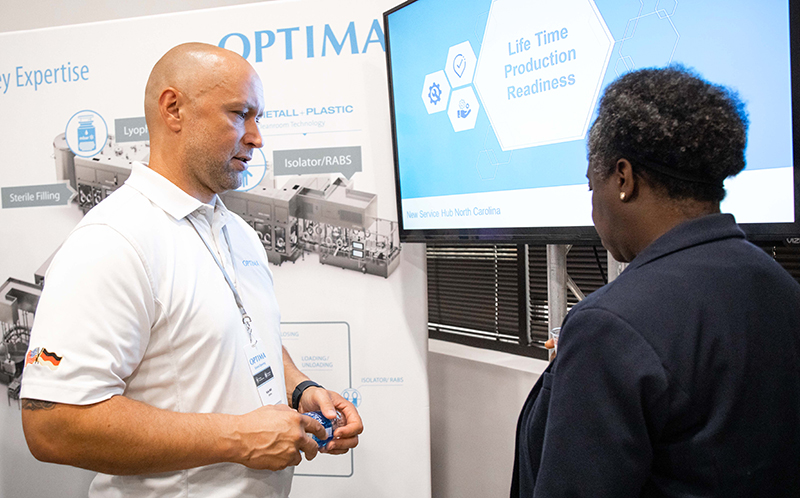 Optima Pharma increases service presence in the U.S.
publié le mercredi 12 octobre 2022
Optima Pharma, part of the Optima Group, opened a new service hub in Knightdale, a suburb of Raleigh, North Carolina. Over 175 guests attended the inauguration ceremony and open house. Optima can now offer customers even faster and better local service and support.
"The opening of a local branch in Knightdale is an important step for Optima Pharma. This ensures enhanced support for our customers in this region," said Ulrich Unterriker, Managing Director at Optima Machinery Corporation in Green Bay, WI. After the official welcome, he presented Optima's strategies to increase the service capabilities in the United States.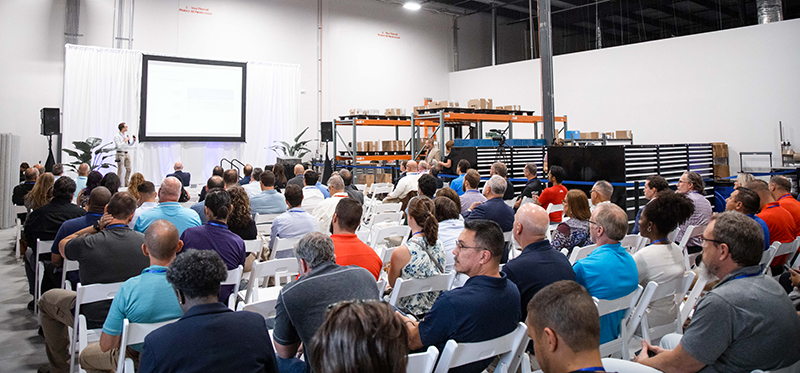 The presence of Optima Pharma in the U.S. steadily increased over the last several years, with the service personnel doubling since 2019. In his keynote address, Gerhard Breu, Chairman of the Optima Pharma Division, referred to the importance of integrated solutions offered by Optima Pharma as a turnkey partner, and emphasized the significance of local experts and support.
The new service hub offers remote and local support for customers in cooperation with the Green Bay office. The state-of-the-art meeting and training rooms provide local maintenance and operator training as well as meeting space for sales and service experts. The local warehouse ensures optimum availability of spare parts. Comprehensive qualification services for pharmaceutical equipment are also part of the service offering.
Optima Pharma is an innovative turnkey partner for customer-specific filling and process equipment for the pharmaceutical and biotech industry.