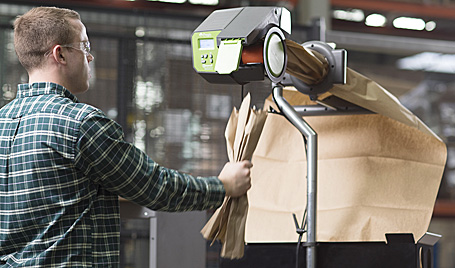 Pregis continues to invest in Europe
publié le vendredi 07 février 2020
Pregis has made several recent investments in its European operations to support the growing protective packaging needs of its broad global customer base. The company recently opened a new energy-efficient facility in Stevenage, UK which includes a Customer Experience and Paper Specialist Centre (PSC) under one roof.
The dual-purpose facility doubles the output of its 100% recycled paper production to support growing European market needs for paper cushioning and void fill applications. The additional converting capability includes 100% recycled fan-fold paper that is dispensed on demand by Pregis' Quantum system, for void fill packaging applications. This product line extension is well suited for pack stations requiring high output and optimal worker safety.
The Customer Experience center offers customers a hands-on training experience utilizing Pregis' wide portfolio of packaging solutions. Included is a full range of paper and inflatable protective packaging systems, as well as unboxing scenarios and classroom training to help marketers select the right materials for the desired customer experience.
The Film and Foam Specialist Centre in Heerlen, The Netherlands, blows film which is turned into rollstock for the company's broad portfolio of inflatable packaging systems. These systems use minimal material, which can be recycled, to provide optimal protection against damage.
Pregis' European portfolio also features a wide variety of loose fill options including 100% biodegradable starch-based as well as 100% recycled polystyrene material. Both provide an environmentally-conscious option for customers that prefer an integrated packaging solution well suited for high volumes which requires minimal labor.
To support the expanded products and services, Pregis is launching a European centric web site to showcase its robust portfolio of paper packaging, inflated air systems and loose-fill products, as well as the Sharp Packaging Systems by Pregis. The Sharp brand includes poly bagging materials and equipment which has been recently introduced into Europe.
All rights reserved except agreement written by Emballage Digest or mention of the magazine