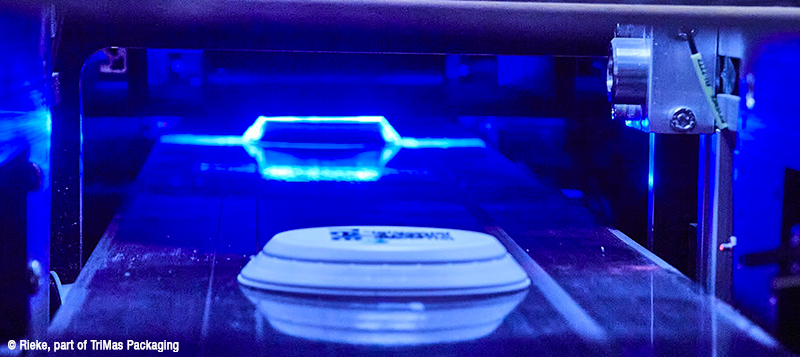 Rieke® invests in digital printer to increase print capacity
publié le mardi 22 novembre 2022
Rieke, part of TriMas Packaging, specialized in the development and manufacturing of injection molded dispensing systems and caps and closures, has added a multi-color inkjet digital printer to expand its print offering on a range of their caps and closures. Installed at Rieke's U.S. headquarters in Auburn, Indiana, the high-speed industrial inkjet printer will provide increased print capacity, faster speeds, energy savings and an overall higher quality print.
"The new digital printer is an exciting advancement for our Auburn facility. This upgrade from our current pad printing equipment allows us to expand our business, streamline our operations, and provide an overall better printed product for our customers," said Mike Zunk, General Manager at Rieke's Auburn facility. "The future of print is digital, and we are confident that this technology will not only provide a more efficient and economical printing solution for our business, but also deliver more detailed image quality to help our customers' increase their brand identity and grow their businesses."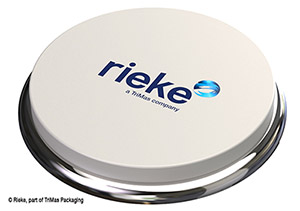 Rieke has installed the high-performance printer to meet its growing customer demand for multi-color printed logos and eye-catching designs on flat top caps and closures. The equipment is ideal for printing on polypropylene and polyethylene plastic or metal flat caps, with a maximum diameter of 120mm. The printer also has the capability to print QR codes, providing an ideal opportunity for driving customers to a website or initiating a call-to-action.
In addition to improved operational and printing capability, Rieke chose an inkjet digital printer due to its sustainability benefits. The printer uses eco-friendly UV inks, which not only create less ink waste and require less ink inventory, but also generate less volatile organic compounds compared to the previous offset pad printing. The machine is also highly efficient, reducing energy use.