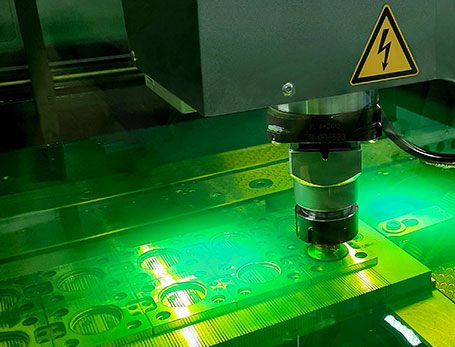 Sanner invests in own tool and mold making
publié le mercredi 03 mars 2021
Sanner, manufacturer of pharmaceutical primary packaging and medical technology products, is investing in the expansion of its in-house tool and mold making. This enables the company to ensure rapid delivery of standard products that are in high demand especially in times of pandemic, such as desiccant closures and nutritional supplements packaging.
However, the investments are also paying off in the development and implementation of new products and will be consistently continued in 2021. The corona pandemic has changed production at Sanner significantly: the DASG 1 desiccant closure in particular has seen a 30% increase in demand. The DASG 1 is Sanner's classic spiral closure, which is only original with five fingers and Sanner undercuts for the guarantee function.
A short delivery time is crucial, especially for such standard products. Beyond the pandemic and the increased order intake, the physical and technical proximity to production is a priority for Sanner. In the past five years, the company has invested around two million euros in tooling technology. Purchases in 2020 included a new eroding machine to produce sharp and precise internal contours, as well as a surface grinding machine for the final finish of the mold inserts. With three new injection molding machines, Sanner has already significantly expanded production and capacity for nutritional supplement packaging in 2020.
Thanks to its well-equipped in-house tool making, the company can quickly and easily produce its own molds with multi-stage cavity designs for these and further two new machines that are planned for the first half of 2021 due to the increased demand.
All rights reserved except agreement written by Emballage Digest or mention of the magazine