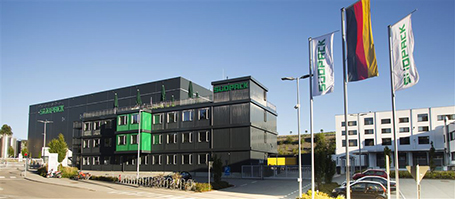 Südpack will showcased its last innovations at FachPack
publié le mardi 31 août 2021
In September at the FachPack exhibition, Südpack will highlight its recyclable mono-materials used in the innovative Pure-Line product family, which are also pioneering in terms of material efficiency and have been distinguished with numerous top awards in the industry. The Pure-Line offers solutions made of PP, PE, and PET, which are classified as recyclable in many countries. It is possible to optimally design the material structures to meet the requirements of a broad variety of applications. The spectrum ranges from thermoforming films to lidding films and high-barrier films for the production of doypacks.
The company is also expecting a great deal of interest among visitors in its Multipeel resealing systems. This packaging concept is of particular importance for sausage, cold cuts, and cheese slices as it offers not only maximum convenience for consumers, but also prolongs the shelf life of food products, which in turn reduces food waste. The reliable Multipeel product family has now been extended to include recyclable structures in order to meet the market demand for recyclable packaging concepts in this area as well.
The resealable polypropylene Multipeel PurePP, for example, has been certified by the independent certification body cyclos-HTP Institute as having a recyclability of up to 95 percent. Thanks to long-standing expertise in the extrusion of resealing systems, the entire Multipeel family provides a high level of process reliability and optimal protection for the packaged products.
Südpack is setting standards in terms of sustainability not only with its film solutions, but also in package printing. Thanks to the newly developed SPQ technology (Sustainable Print Quality), it is possible to significantly reduce the consumption of ink, solvents, production waste and energy while simultaneously improving print quality. As a result, SPQ improves the carbon footprint of package printing – and was honored with the German Packaging Award 2021 in the economic efficiency category.
All rights reserved except agreement written by Emballage Digest or mention of the magazine