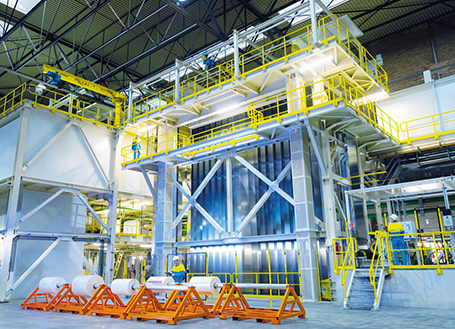 Tata Steel Packaging and Sensory Analytics announce partnership for quality excellence
publié le jeudi 08 juillet 2021
Tata Steel's Protact® lamination plant in IJmuiden, Netherlands and Sensory Analytics, the U.S. supplier of patented SpecMetrix® coating and film thickness measurement systems, have agreed on a partnership to optimize product performance and quality for the two companies.
This collaboration will generate enhanced brand differentiation while combining innovations to deliver a higher level of quality assurance to shared customers. Tata Steel and Sensory have agreed to work together on plant quality system enhancements and collaborative business development initiatives, effective immediately. To assure the highest level of laminated coil quality for Protact customers, Sensory's latest SpecMetrix in-line film thickness measurement systems will be installed onto the Protact lamination line with the support of Sensory and IJmuiden plant personnel.
The Tata Steel Protact team will also receive advanced system training from Sensory's SpecMetrix Certified support team members. Tata Steel's decision to invest in the next generation of coating and film layer quality assurance reinforces the Protact brand commitment to achieving optimal laminated coil quality and process control for its expanding customer base. This will be the first laminated metal plant in the world to be equipped with a SpecMetrix in-line coil coating measurement systems. Protact also expects to earn Sensory's "SpecMetrix Certified" award recognition as the first global laminated coil plant recipient.
All rights reserved except agreement written by Emballage Digest or mention of the magazine