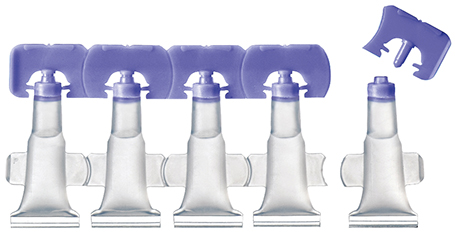 TekniPlex Healthcare to showcase several drug delivery solutions at Pharmapack
publié le lundi 16 mai 2022
TekniPlex Healthcare will highlight a broad range of products spanning multiple healthcare areas at Pharmapack Paris. Combined, TekniPlex Healthcare – one of TekniPlex's two major divisions – will showcase a robust range of solutions for drug delivery, including plastic single- and multi-dose containers for pharmaceutical and healthcare applications, super barrier coated PVDC PVC and Aclar® laminates for pharmaceutical blister applications, COC (cyclic olefin copolymer) coextrusions for diagnostic and pharmaceutical applications, and LDPE cleanroom bags.
Whereas Lameplast, a TekniPlex Healthcare business, will unveil single-dose packaging system features pre-made unit dose vials providing higher levels of precision, functionality and quality control compared to blow/fill/seal applications. Benefits include improved aesthetics (no burrs), uniform orifice/drug delivery, flexible closure design and printing, options for multilayer molding with barrier materials (as opposed to just one material), more uniform wall thickness, and reclosability. None of these are possible when unit-dose vials are blown, filled and sealed in one stage.
TekniPlex Healthcare also will feature its series of dropper bottles, which have capacities from 5 to 30ml and are fitted with droppers of 0.03 »-0.04-0.05ml and tamper evident or child-resistant caps. Other containers also are available for specific uses, such as a 10ml bottle compatible with Aptar's OSD (ophthalmic squeeze dispenser), or a dual-chamber bottle with reservoir.
Other bottle-applicator combinations from TekniPlex include solutions for rectal, vaginal and topical use. The product range includes bottles with pre-inserted or separately packaged cannulas, bottles for rectal use with cannulas, micro-enemas, applicators for vaginal cream and tubes with applicators.
All rights reserved except agreement written by Emballage Digest or mention of the magazine