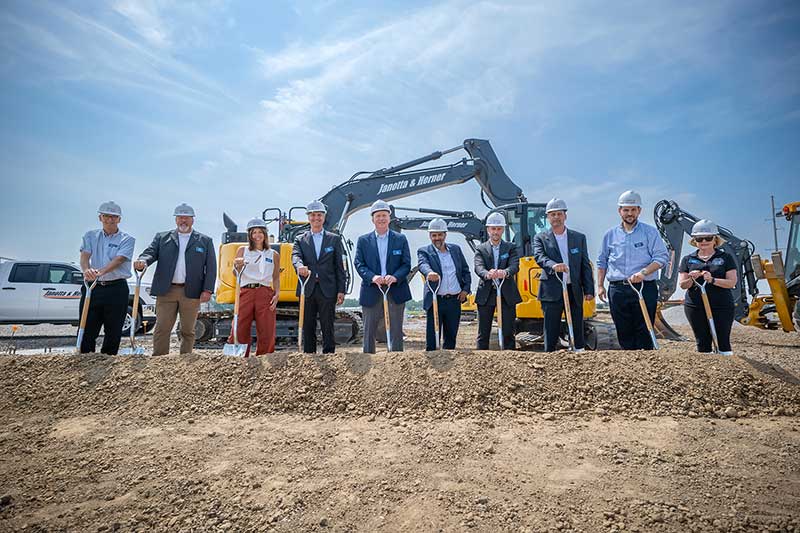 Tekniplex lays the foundation stone for its new factory
publié le lundi 03 juillet 2023
On June 21, the TekniPlex Executive team took part in the ground breaking ceremony for the new dedicated molded fiber facility located in Van Wert, Ohio (US).
Planned to commence operations in early 2024, the 200,000-square-foot facility will further expand the company's capacity and capabilities in molded fiber solutions – a burgeoning, sustainability-minded niche. The plant will produce a variety of products, including high-performance egg cartons. For TekniPlex, the facility – its eighth in the specialty molded fiber sector alone – is the latest news amid a decisive molded fiber market push, one now comprising some $350 million in investments.
Always in Ohio, TekniPlex, a globally integrated provider of innovative solutions through materials science and manufacturing technologies, recently announced that the company has modernized its Global Innovation Center in Holland. The improvements further enhance the center's ability to serve as a hub for materials science research & development through sophisticated labs, rapid prototyping capabilities, and collaboration spaces. TekniPlex's Global Innovation Center focuses on the development of new materials science platforms for a variety of everyday items, including packaging solutions for healthcare, food & beverage, personal care, and household products.