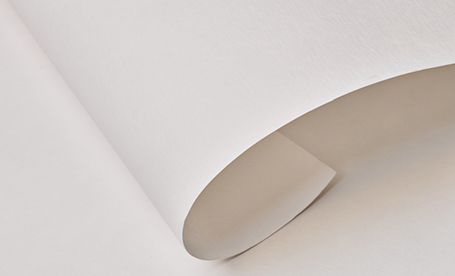 Texon to unveil new sustainable cellulose material at Packaging Première
publié le lundi 23 mai 2022
Abonnez-vous à la revue pour lire la suite de l'article
s'abonner
Texon has launched a new bio-based, biodegradable, cellulose material that can be used to create premium and luxury packaging, and fashion and homeware accessories. Green by name and by nature, Texon Verde is made from sustainably sourced (FSC®) cellulose wood pulp, plant-based binders, and natural pigments, and is the perfect choice for environmentally conscious designers looking to reduce the impact of their products on the planet – without compromising quality or aesthetics.
Lightweight, tear resistant, wipeable and easy to handle, Texon Verde is ideally suited to protect high-end apparel and technology applications – including laptops. This new, natural, versatile material can also be used in other forms of packaging and in the production of must-have fashion and homeware accessories. Developed with the principles of 'earth to earth' in mind, Texon Verde is truly circular. The material contains up to 90% bio-based content and is free from any harmful substances. It is manufactured using only eco-friendly mechanical and chemical treatments. It also biodegrades* at the end of its life.
Texon Verde will be officially unveiled at Packaging Première in Milan, Italy on 24 May 2022. Visitors attending the event between May 24-26, will be able to get an exclusive look at the material, which is initially available in three earthy hues (Bianco, Caramello and Nero).
The launch of Texon Verde follows the recent publication of Texon's latest sustainability report. In April the business revealed it's on track to meet the environmental targets it has set itself for 2025. By 2025, Texon aims to have reduced its carbon footprint by 50%; reduced its use of virgin materials by 50%; made 90% of its waste recyclable or reusable; and cut its water use and water waste by 20%.
All rights reserved except agreement written by Emballage Digest or mention of the magazine