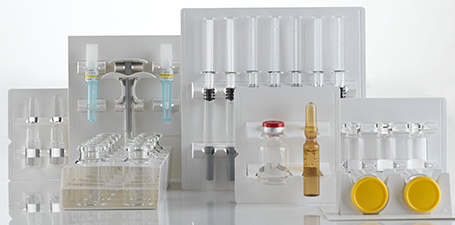 The IMA Group will showcase its powder macrodosing machine at CPhI Milan 2021
publié le vendredi 05 novembre 2021
At CPhI Worldwide exhibition in Milan, the IMA Group will present to visitors its Macro PWD, an automatic intermittent motion machine designed to dose powder, granules and milled products in glass or plastic bottles and jars.
Able to satisfy the current safety and handling requirements, Macro PWD is available in three different configurations: D and 2D, monobloc versions with one or two dosing units and a single or double closing group, and the 4D version with four dosing units to dose up to two different types of powder in the same bottle. The powder dosing system features the consolidated auger technology, which guarantees extreme precision and product safety, even in the case of long production cycles. The machine ensures accurate and clean filling, easy access to the working area and can be equipped with open RABS for powder containment. A 100% check-weighing system for direct control of net weight during the production cycle is also available.
On the IMA booth, a dedicated IMA Zero Green Corner will be showing the new frontier of pharma green packaging and applications in terms of recyclable and biodegradable films, sustainable plastic materials, paper tray and paper wrapping solutions – just to name a few – which represent IMA's concrete commitment to sustainability.
The spotlight for the pharma market is on IMA NoP (No-Plastic Program), one of the four pillars of IMA Zero, that promotes eco-friendly plastic substitutes for the packages manufactured on the Group's machines.
All rights reserved except agreement written by Emballage Digest or mention of the magazine