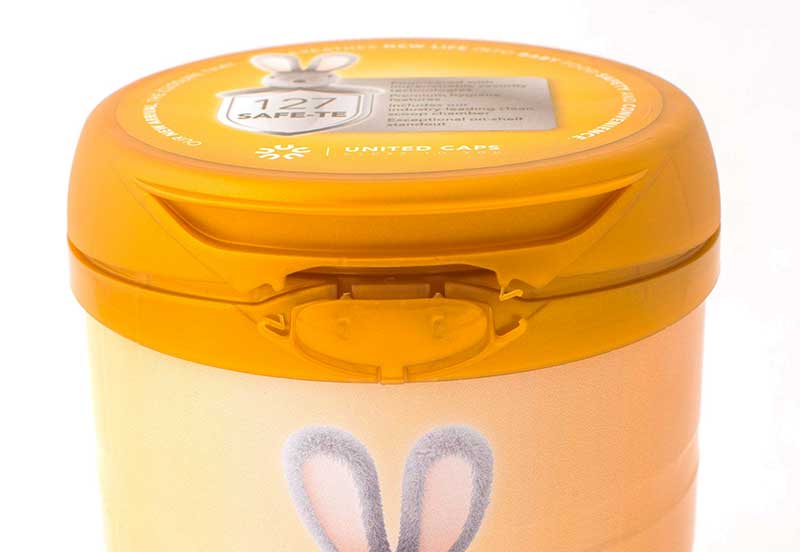 United Caps features new products at ProPak Asia
publié le mardi 13 juin 2023
United Caps will be exhibiting at ProPak Asia, bringing new products and innovations and an update on its CLOSE TO YOU and sustainability strategies.
United Caps will be located in the French pavilion at the show, which is scheduled for 14 to 17 June at the Bangkok International Trade & Exhibition Centre (BITEC) in Thailand for ProPak Asia. At the show, key United Caps executives and experts will be available to answer visitor questions, suggest solutions and explain the company strategies that are in place to provide a unique level of support to the Asian Pacific region, including its manufacturing plant in Malaysia. The Malaysia staff of the group has become a cohesive team of some 30 team members in a state-of-the-art facility who delivered close to 70 million closures to the region in 2022.
During the exhibition, United Caps will be highlighting three products that are especially important for the region. These include:
• Safe-TE (photo above), a premium infant nutrition solution for Asia, engineered with impenetrable security technologies and exceptional hygiene features, including United Caps' industry-leading clean scoop chamber and its DropDown Lock tamper-evident technology that offer added convenience for new parents.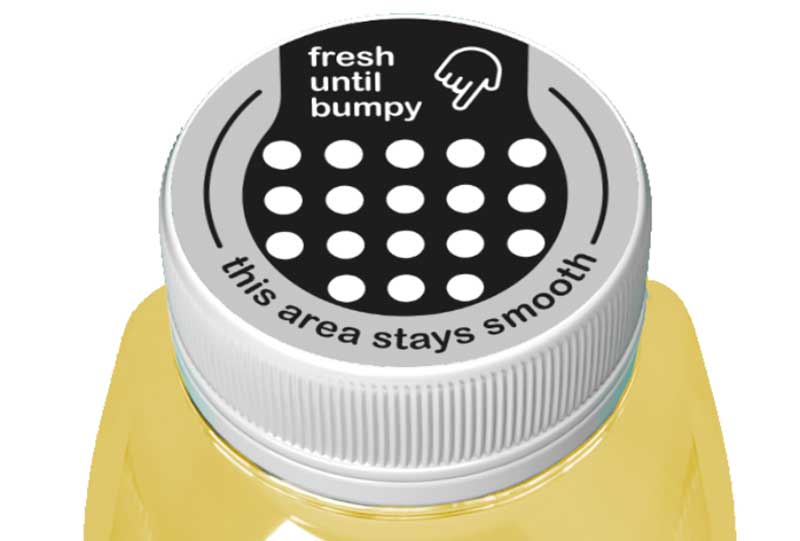 • Bump Cap (photo above), an innovative one-of-a-kind solution designed to reduce global food waste by making it easy to determine whether food products continue to be safe to consume. This intelligent freshness indicator is designed to change the way people think about what a cap can do and how they can actively fight food waste. The Bump Cap makes it easy to determine if contents have begun to degrade. Not only is reducing food waste important for the planet, but this alone also reduces greenhouse gas (GHG) emissions. Once beverage begins to degrade, bumps occur on the top of the cap, giving a tactile indicator of freshness. The Bump Cap is making its Asian debut at the show.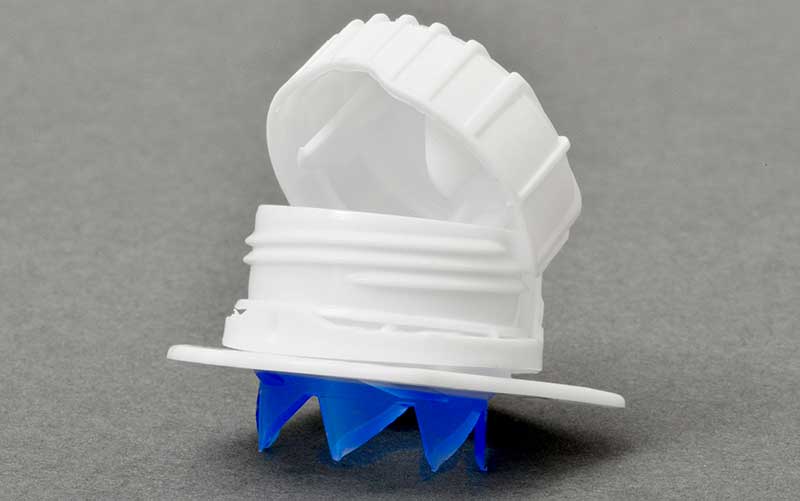 •23 H-PAK (photo above), a brand-new and innovative approach to tethered closures for carton packaging, one of the first to be brought to market and also debuting in Asia at the show. Its cutting-edge design provides a clean and smooth opening, cutting through the prelaminated hole with minimal effort. It has an audible click when opening, a satisfying sound that lets consumers know their closure is in the perfect open position. Once opened, it is in the perfect position for use, providing optimised no-drip flow of product during dispensing.
A wide range of other solutions will also be on display in the United Caps booth. This includes closures made from post-consumer recycled material, closures that are lightweighted to require less plastic, and closures that are recyclable for a more circular lifecycle approach.