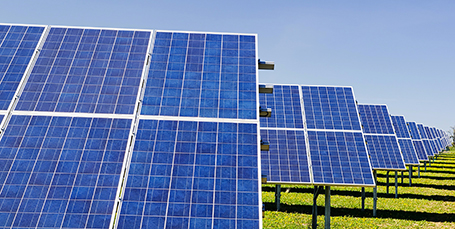 Wittenberg solar installation extends SIG's industry lead in renewable energy use
publié le jeudi 05 mai 2022
SIG continues to extend its leadership in the use of renewable energy within the beverage carton industry with the installation of its largest on-site solar array to date. More than 19,000 solar panels at its production plant in Wittenberg, Germany, will provide total power capacity of up to 9.2 MWp and generate enough renewable electricity to avoid an estimated 2,500 tonnes of CO2-equivalent emissions per year.
This future-oriented solar project is being implemented in partnership with communal energy supply provider Leipziger Stadtwerke GmbH as a long-term cooperation.
"Using 100% renewable energy to make SIG packs has already effectively eliminated greenhouse gas emissions from our production globally," said Klaus Zauner, Director Operations Europe at SIG. "Now, we are going further by directly investing in renewables at our own plants as part of our commitment to going Way Beyond Good for people and the planet. The massive solar installation at Wittenberg will significantly increase our on-site renewable capacity within months and further installations will follow soon at other SIG plants."
SIG has led the industry by using 100% renewable energy (electricity and gas) for production globally since 2018 – making it the first beverage carton producer to achieve carbon neutral production.
Use of renewable energy has already helped SIG make significant progress towards its ambitious Way Beyond Good commitments on climate. The switch to 100% renewable energy to make its packs has avoided over 510,000 tonnes of CO2 equivalent over the last five years.
The company is now investing to further increase its on-site renewable energy capacity at its production sites around the world, more than doubling its on-site solar capacity from 4.7 MWp in 2020 to 11.2 MWp by the end of 2021 as well as securing real-time renewable energy from wind turbines to power production in Germany.
The 9.2 MWp solar array now being installed at Wittenberg will bring SIG's total on-site renewable capacity to 20.4 MWp. Due to come online in the second half of 2022, the vast array will include 5,900 rooftop photovoltaic (PV) panels and 13,100 ground-standing PV panels.
Leipziger Stadtwerke is planning, constructing and operating the photovoltaic array for SIG in Wittenberg. The renewable electricity generated is supplied directly to SIG via an on-site power purchase agreement (PPA) model and used for the production of SIG carton packs in Wittenberg. Any surplus energy is fed into the public grid and marketed directly.
SIG is also planning more on-site solar installations in Austria, Germany (at the Linnich plant), Mexico and Saudi Arabia that will further boost the company's on-site renewable capacity and support progress on the Way Beyond Good.
All rights reserved except agreement written by Emballage Digest or mention of the magazine