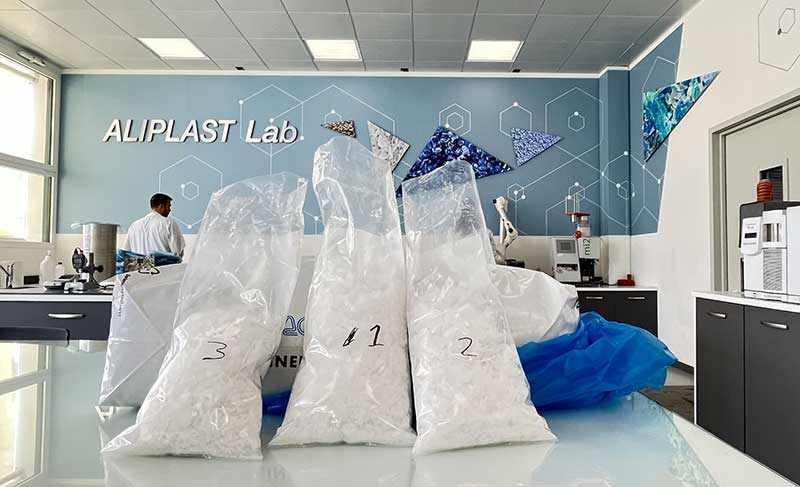 Aliplast opens a new laboratory to stimulate innovation in plastic recycling
publié le mercredi 24 mai 2023
The company, part of Gruppo Hera, a European leader in plastic regeneration, opened its new laboratory in Ospedaletto di Istrana: a facility opened to customers to co-design high-end products, reducing development time and costs.
An open place of innovation to continue moving the frontier of plastic recycling possibilities forward. This is the mission of the new laboratory launched in late April by Aliplast, the European leader in regenerated plastic with more than 100,000 tons of polymer recovered annually, at its headquarters in Ospedaletto di Istrana, Treviso. The new structure will have Italian roots but a decidedly international outlook, as it will coordinate the analysis, research and development operations of all Italian and European (France, Poland and Spain) production hubs. After all, last year more than a third of the revenue of Aliplast, part of Gruppo Hera, came from abroad.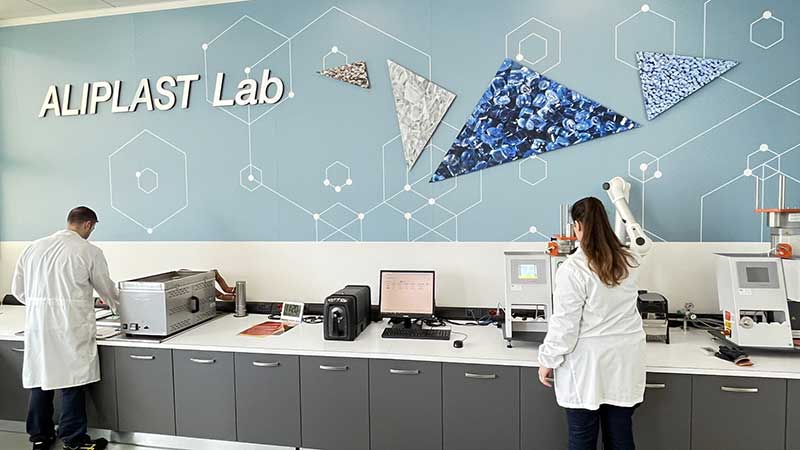 In addition to the quality analysis of output products (polyethylene and PET granules, sheets, and films), the Lab's activity will focus on the development of new products, also in cooperation with customers. For a company like Aliplast, focused on the high quality of its recycled plastics, this is really the core business. In fact, especially for some supply chains such as cosmetics and food, the development of new products with characteristics and performance that are equal to the virgin material goes through a close partnership with the customer, to study the polymer mixes that can literally shape the desired form, be it packaging or durable good.
The Aliplast Lab, the only one in the recycled polymer sector in Italy, was conceived precisely as the ideal space for co-design. First, because the new facilities significantly broaden the spectrum of testing and development activities that the company can carry out internally. Secondly, because it is equipped with technologies that can significantly speed up the testing and prototyping times needed to reach mass production, leading to significant cost savings and an improved time to market.
The new laboratory consists of two macro-areas: one for the characterization of raw materials and the analysis of finished products and another for prototyping. The Aliplast Lab is not only open to customers, but also to partnerships with the academic world. In fact, the company has long collaborated with the universities of Bologna and Padova. Over the years, this collaboration with universities has also taken the form of the joint management of projects funded by the European Union. One of these involved the development of a 3-layer PET sheet suitable for food contact consisting of 100% recycled PET where the outer layers, consisting of decontaminated R-PET granule, serve as a functional barrier for the middle layer consisting of R-PET flakes derived from mechanical recycling of PET bottles.