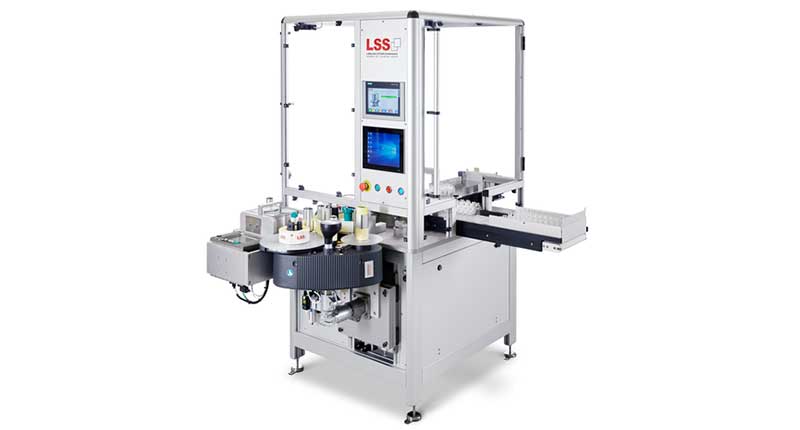 LSS launches a labelling solution for vials, ampoules and bottles
publié le jeudi 25 mai 2023
LSS labelling solutions, a leading designer and manufacturer of labelling solutions for the pharmaceutical industry, showcased its unique standard modules for labelling vial, ampoule and bottle at last Interpack.
Specified for vials, ampoules and bottles made of glass or plastic with a product diameter between 10,75 and 50mm and a minimum height of 20mm, the LSS Vial, Ampoule and Bottle Labeller machine labels up to 400 vials or bottles per minute, and is designed for efficient production.
Lars Skole, managing director at LSS, said: "This product is designed to be intuitive. No time-consuming mechanical adjustments need to be made manually, and all components which require positioning are motor-driven."
Allowing for multiple product sizes and both thermal transfer and laser printing, the technology is designed to achieve maximum efficiency – not only when in operation, but also during line clearance, cleaning, maintenance and service.
The vial labelling unit is installed with a fully validated and CFR21 Part 11 compliant vision inspection system with integrated user management and audit trail system. The labels are inspected after print, before application to the product. Non approved labels are rejected before applied onto the product. After labelling the presence and position of the label at the product are inspected. Non approved products are rejected. Only approved products are allowed to leave the index wheel.
The LSS Vial and Bottle Labeller is available both as an off-line or in-line unit. Due to its small footprint and modular design, it can be easily integrated into existing production environments.