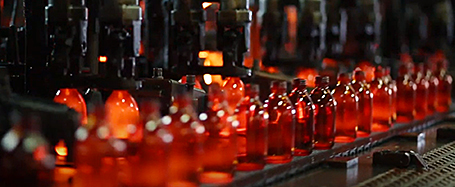 Bormioli Pharma accelerates its sustainability commitment
publié le vendredi 16 juillet 2021
Bormioli Pharma, international manufacturer of glass and plastic containers for pharmaceutical use, announces an ambitious but concrete goal: to use 50% sustainable raw materials, such as recycled plastic, bioplastics and glass from recycled sources, while manufacturing its products by 2025. With this commitment, the company will triple its current 16% use of materials with low environmental impact.
According to a survey conducted by Bormioli Pharma on its customer base, more than 90% of companies in the pharmaceutical sector consider the quest for new sustainable packaging solutions a priority. This attention has already translated into an increase in sales of bottles, closures and accessories made from recycled or bio-based materials, which reached +50% in 2020 and +130% in the last three years. These are significant results, that the company has been able to achieve thanks to the ability to combine sustainable materials with the high quality and safety standards required by the industry.
Thanks to several years of experience on sustainable materials, Bormioli Pharma can now offer up to ten different low-impact product ranges. Coming to recycled materials, in addition to a progressive increase in the share of recycled glass in its production, the company is able to offer plastic containers obtained from polymers from highly selected separate waste collection. As far as bioplastics are concerned, Bormioli Pharma markets containers made from residual fibers such as sugar cane or corn starch, some of which are completely compostable.
Other solutions are currently being developed and tested, such as the creation of an innovative plastic made from carbon emissions recovery, the introduction of eco-design guideline that encourage a lower use of virgin materials, simplification of components and enhanced recycling.
To complete this program, concrete measures are being implemented to reduce energy consumption, emissions and optimize water use, and an eco-validation platform has been introduced to monitor the supply chain, which will be extended over the next three years to 100% of suppliers.
With these concrete actions, the company is already contributing to the goal of reducing carbon emissions in the atmosphere: only considering the 2020 production of rPET recycled plastic bottles, almost 1,000 tons of CO2 equivalent emissions into the atmosphere have been avoided, which corresponds to the planting of a 1,000 trees forest.
All rights reserved except agreement written by Emballage Digest or mention of the magazine