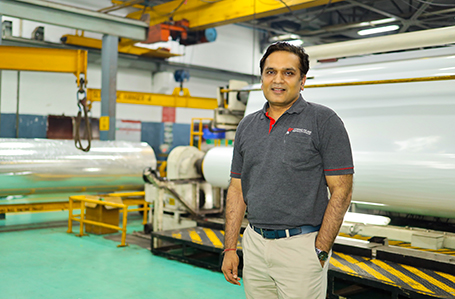 Cosmo Films launches White Cast Polypropylene (CPP) film
publié le lundi 07 mars 2022
Cosmo Films, a global manufacturer in specialty films for flexible packaging, labeling and lamination applications as well as synthetic paper, has launched a white Cast Polypropylene (CPP) Film with high Coefficient of Friction (COF).
A film specially innovated to address the issue of slippage of layers over each other, it has a seal strength of more than 1,800 gf/inch with a seal initiation temperature of 950oC. It helps in achieving uniform sealing area of the final pouches as it helps in preventing the issue of inter-layer slippage. Film-to-film coefficient of friction range is more than 0.4 while film-to-metal coefficient of friction range lies in the range of 0.3 to 0.4.
With a thickness range of 25 to 40 micron, the film eliminates the need of white ink and is suitable for flexible packaging for lamination of noodles, biscuits, snacks and other bakery products. The structure of the film consists of three layers i.e. Corona treated layer; white PP core layer and sealable untreated layer.
Talking about the product launch, Pankaj Poddar (photo), Group CEO, Cosmo Films said, "Packaging slippage is one of the major issues of the FMCG industry. To address this issue and avoid wastage of food material, we have designed this film. The issue of slippage of layers over each other arises due to the lower value of coefficient of friction that results in non-uniform sealing area of the final pouch. Our new CPP film is designed with a higher coefficient of friction, which helps in achieving a uniform sealing area for the final pouch."
All rights reserved except agreement written by Emballage Digest or mention of the magazine