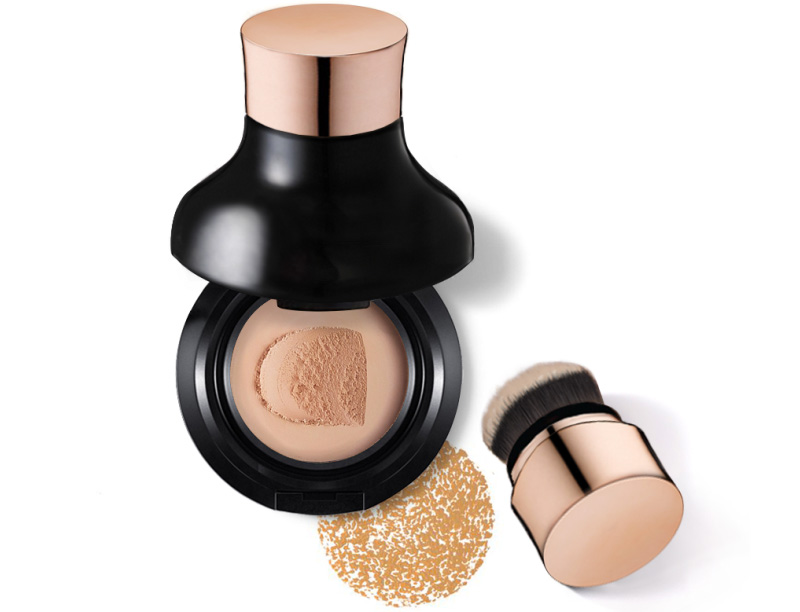 FS Korea launches a hygienic packaging for liquid and powders
publié le lundi 16 janvier 2023
FS Korea has created the Refillable Air Cover Compact, a hygienic and effective solution for liquid and powdered cosmetics products.
Incorporated into the pack is a handy brush applicator, which makes more efficient use of space in make-up bags. The brush is embedded into the pack using an innovative slide-in mechanism, protecting the brush from outside contamination.
The Silky Brush Hair, is densely packed with extra soft bristles and works to cover every pore and bump, allowing the formula to be spread evenly over the skin.
Once all your favorite formula is used up, end consumers need only replace the inner container, making the following purchase less expensive. As only the inner container would need replacing for replenishment this also reduces harm to the environment as less plastic and less manufacturing will be needed during production.
When it comes to liquid or powder, everyone has their own preference for skin cosmetics, depending on their skin types, the desired finish or specific aesthetic.
FS Korea caters to all, by designing the Air Cover Compact in two versions: the Airtight Cushion AT BC 73F suitable for liquid formulas and the BC 66, ideal for powder products. The Air Cover Compact is perfect for powder and solid type formulas such as foundation, blush and bronzer.